The Queue: When half of the Internet doesn't load and it's the half you need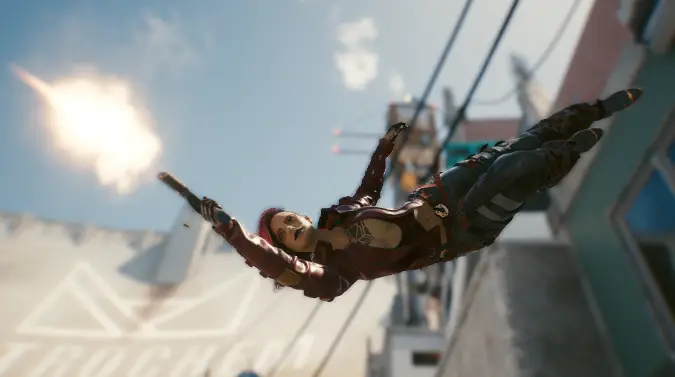 So I can load this site and the CMS to write things for it, but I can't load the comments on the Queue, nor can I access Discord to look at questions there, and I can't get Twitter to load.
In case you're wondering, it is really hard to write the Queue without anything to respond to. I was seriously tempted to just start writing fanfic about you. Luckily I could still play Cyberpunk 2077 for my transmog fix while I waited.
---
FELINAE DREW HER CHROMANTIC GREATSWORD AND BLEW THE WHISTLE OF QUERY, SUMMONING THE ARCHON OF ATTEMPTED ANSWER.
Q4tQ I've noticed that every time Blizzard release a new game or xpac or major patch or there's a time boxed special event or holiday – BOOM – DDOS attack. What do you think motivates people to do that? Is it simply trolling behaviour trying to deny others fun or is it more strategic than that. Are they trying to hurt other players or are they attacking Blizzard. Do other games studios face the same problem and I just don't hear about it?
Basically, for every person who engages in this kind of attack, there's a different reason why they do it.
Some do it just to find out if they can, or demonstrate that they can.

Some big DDoS attacks are preludes to other, even bigger attacks. There's been a rise of DDoS extortion online, with companies being told pay us or get your network well and truly borked.
For all I know, some of the people doing this are the same people who make attacks on hospital networks and power infrastructure causing brown outs. The Canadian government was hammered with DDoS attacks in 2015, for example.
If you are someone interested in learning how to  bring down networks and cause cyberwarfare damage to infrastructure, these are the baby steps to learning your way around doing so.

Others do it because they want to hurt Activision-Blizzard, for a variety of reasons.

Some are likely well intentioned, wanting to hurt the bottom line of a massive corporation that has routinely been in the news for a host of issues from sexual harassment to bad labor practices.
Still others are mad that Blizzard doesn't fix the issue that they care about in a manner they find satisfactory.
Some people liked a specific Blizzard game once, then decided they didn't anymore and now viscerally need it to fail because in some strange way that will validate their choice to not like it anymore. I call this the Spiteful Ex approach.
There are likely other reasons they want Activision-Blizzard, or just Blizzard, to suffer DDoS attacks that I'm not privy to.

Sometimes it's absolutely aimed  not at the corporation, but the players. This, too, can be for a variety of reasons.

Some people gain a feeling of power by denying people the things they enjoy online. You want to play World of Warcraft? Well, I, Lord Morbicurious, say thee nay! Fear Morbin' Time!
Others actively dislike people for a variety of reasons, from just straight up misanthropy to a lifetime of bad experiences that have caused them to view others as potential threats at best and outright enemies at worst.
To quote the Christopher Nolan Batfilms, 'Some people like to watch the world burn.'
It's all a rich tapestry of bad news.
---
SHE POINTED HER HUDSON H9 AT THE MAN ON HIS BACK IN THE PIT, THE ONE HE'D BEEN FORCED TO DIG WITH HIS HANDS. SHE COULD SEE THE TORN SKIN, THE BLOOD OOZING INTO THE MUD ON HIS FINGERS. "WHEN YOU GET TO HELL, TELL THEM ARAVIIS SENT YOU."
I went to purchase the DF physical collector's edition today, and am shocked that it's going to cost $150 (purchase + shipping/taxes). How much is too much for a game box with a few things in it? I have all of the physical CE of the WoW expansions – though not the original CE, and was looking forward to adding this one, as it's gorgeous looking. It just boggles my brain how expensive this is.
Honestly, physical games media got too rich for my blood quite some time ago. I prefer never having to go to a physical location, not having to deal with the long lines and event release nights and being able to play as soon as the download completes. So for me, the answer to your question is a resounding That's 200 dollars Canadian holy crap I could buy a month's worth of groceries for that and I end up feeling stressed and guilty for even considering it.
But I do think that the CE's tend to have a lot of cool stuff, so I don't judge anyone for getting them. If I could afford them, I'd get them too. I am however a disabled man whose primary source of income is writing about video games online, so as you can imagine, I'm hardly Jeff Bezos over here.
---
"YOU DIDN'T REALLY NAME YOURSELF CONDIMENT JUST TO MAKE THAT JOKE ABOUT BEING EASY TO SPREAD, DID YOU?"
So they are looking at using Need/Greed instead of Personal Loot in random groups, which is going to put a major dampener on my primary LFRing goal of Transmog hunting.
If my Marksman Hunter Personal Loots an Agi Staff, noone cares (noone is going to know since I'll leave it on the corpse and get it in the mail). But if I'm going to have to roll against others, it's going to result in friction and/or a kicking – especially if there is a Bow in the same Wing.
Plus, since it's iLevel based (can't roll Need on things you outgear), I can't even go back at a later time to fill it out – anyone lower geared than me will get it automatically.
It's going to be annoying if that ends up being how it is.
I mean, yes. It will do that.  But keep in mind, you will eventually not just outgear but outlevel that raid, so if you're trying to get stuff for transmog — I assume that's what you mean by 'fill it out' above — you will eventually be able to come in and solo the place and then all the loot is yours.
The pros and cons of the new system, which is the old system minus Master Looter (which is apparently not coming back) will take some time to shake out, and I suspect for most players it won't be a major inconvenience, but that doesn't mean you aren't right in what you said above.
---
"HOW DID I DO IT? HOW? FOOL! I BAITED YOU WITH THE ONLY THING YOU CAN'T RESIST, YOUR OWN MONSTROUS EGO! I, MAGECOOKIES, PLAYED YOU LIKE A FIDDLE!"
More music to WoW by.
Nathanos Blightcaller in the Shadowlands prepatch "When a Man Loves a Woman" by Percy Sledge
Sylvanis answers with Meatloaf's "Two Out Of Three Ain't Bad"
Varian Wynn after his return belts out "Eye of the Tiger"
"Safety Dance" should be replacing the music on Heigan the Unclean
Arthas croons out " I left my Heart in Icecrown Citadel.
Matt Rossi"s warriors running yet again another raid for his shoulders with no luck growls out "The Impossible Dream" from "Man of LaMancha"
Honestly, for me it's always either Warrior by Patty Smyth and Scandal, Warrior by Disturbed, Warrior by Atreyu, Warrior by Hannah Kerr, Demi Lovato's Warrior, Warriors by Imagine Dragons, and I just found this Avril Lavigne song which seems to be a reaction to the whole everything in 2020. It's named We Are Warriors.
I'm messing around a little but man, there are a lot more songs with Warriors in the title than I expected.
---
"FALRINN? THAT'S A NAME I'VE NOT HEARD IN QUITE SOME TIME. OR EVER, REALLY. I'VE ONLY EVER READ IT ON COMMENTS IN THE QUEUE, NO ONE COMES ALONG AND READS THOSE THINGS TO ME. WHICH WOULD BE NICE. MAYBE I'LL GET A SCREEN READER. WHAT WERE WE TALKING ABOUT AGAIN?"
Got the fancy Covid Bivarient booster today.
Don't know how I've managed to avoid the plague for two years despite working full time in retail the entire time. But this should help me continue to do so.
I got mine last week at the same time I was getting my double eye injections. Didn't have much of a reaction to it, kind of felt dizzy and sick for a day. Nothing too aggressively awful. The eyes were a lot worse.
Anyway, I'm super terrified of getting COVID so here's hoping we all avoid it if at all possible, and weather it if we can't.
Okay. Hopefully the internet stays up long enough for me to get this written and posted and y'all see it okay and nothing weird happens.