The Queue: Presidents Day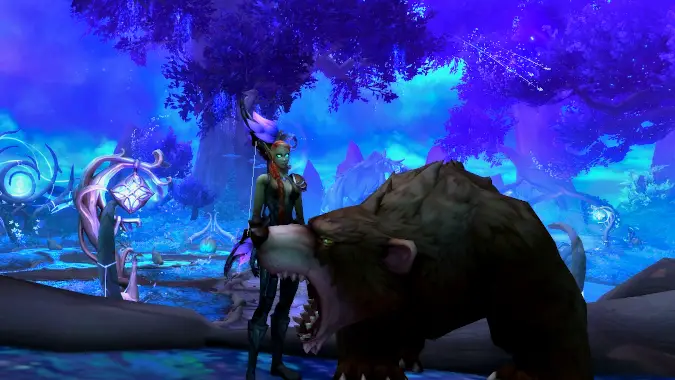 Rutherford Bear Hayes would like to take this opportunity to thank all his queuestituents for their undying support. I'm sure he didn't mean that as a suspiciously troubling reference to the Scourge.
This is The Queue, where you ask us questions and we answer them, just as soon as we make sure our house is bearproof, hypothetically.
---
MUSEDMOOSE
Q4tQ: when you make alts, do you end up trying a bunch of different races for the class you want to play? Do you just pick something and go with it? How do you figure out what works for you? Asking because I'm rolling alts on a new server and it took me three tries to figure out what I want to do for a hunter. >_<
It depends. There are a few combos that just make sense — my Shadow Priest alt is Undead, for instance, because of course she is. I know a lot of people get excited about race and class combos that are outside the box, but sometimes it's nice to just pick something that goes together like peanut butter and chocolate.
In cases where there isn't an iconic choice, or if I'm not the biggest fan of the iconic choice, I gravitate toward Blood Elves on Horde or Gnomes on Alliance, just out of personal preference. What shapes that? I have no idea. It's just what I vibe with. I also have a couple alts where I wanted to play the race, so I chose a class which kinda went with the race, but that I also wanted to play. My Vulpera is a Rogue because I wanted a Vulpera, but I also didn't want another Hunter, and I do like the pirate-y Outlaw gameplay.
---
ARCUBALLIS
Thrall story this, Arthas story that. Give us an animated mockumentary series about the planning of Lor'themar and Thalyssra's wedding! I would watch the bejeezus out of that.
All of a sudden I have never wanted something more than I wanted this. I always knew I wanted a buddy cop slash romance show starring Shaw and Flynn Fairwind, but this just rocketed straight to the top. I can absolutely see Lor'themar saying, "we could talk or not talk forever, and still find things to not talk about."
---
RJAGODA
A gentle reminder on this Fat Tuesday:
One is called a "paczek." Two or more are called "paczkis."
The more you know!
Is there a special name for a large group of them, like a murder of crows? In case somebody were hypothetically going to get a murder of paczkis.