WoW
Mar 6, 2023 4:00 pm CT
The running list of upcoming WoW Trading Post rewards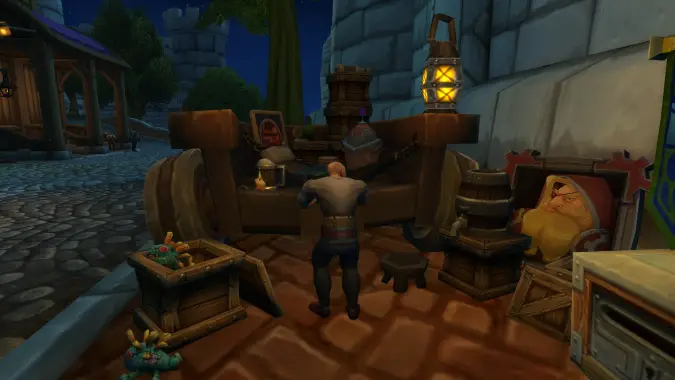 It's difficult to say what's coming next for the WoW Trading Post, because a huge pool of potential rewards has been datamined from patch 10.0.5 and more from the patch 10.0.7 PTR. Some of these items made it in to the February and March Trading Post rewards, but due to sheer number of items that have been datamined, pinning down when items could be available is tough. The structure of rewards differs each month, so there isn't a discernible pattern of how many types of each rewards we'll get — February's Trading Post offered two mounts and four ensemble sets and March's offers zero mounts and three ensemble sets. That makes it a true toss-up as to what's going to be available at the Trading Post each month.
But we can still look at all of the datamined rewards and speculate. Keep in mind that these rewards are datamined and could be subject to change — if they appear at all.  But for now, enjoy this list of every Trading Post reward that's been datamined so far.

Trading Post mounts

Trading Post transmog and cosmetics
Arsenals, ensembles, and sets:
Head:
Chest:
Shirt:
Back:
Belts:
Hands:
Guns:
Bows:
Daggers:
One-handed Weapons:
Two-handed Weapons:
Off-hand Item:
Shields:
Misc:
Chain-mail bikinis and tops

Trading Post pets
Three pets remain (that we know of) as future reward options for the Trading Post. If we're offered one pet per monthly cycle then we'll see these offered over the next three months.
We'll be updating this list as more information comes to light, be sure to check back to see what's been cycled in to the monthly rewards and what has yet to come!