WoW Classic will officially get Hardcore realms this summer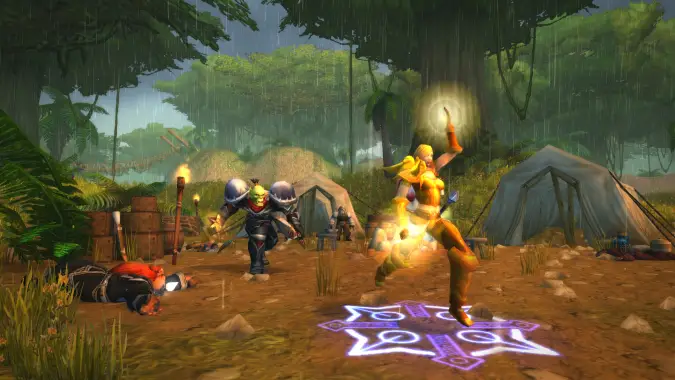 Last week during a stream of Hardcore All-Stars, Blizzard's Senior Game Producer Josh Greenfield (Aggrend) announced Hardcore realms will be coming to World of Warcraft Classic later this summer. The idea and implementation of "hardcore" WoW has been rooted in the player community, which has created its own version of hardcore play with the no-death/no-buff commitments and honor systems in WoW Classic. Now Hardcore is just becoming an official game mode in Classic.
Because Hardcore originated as a community-led endeavor, Blizzard's goal for Hardcore realms is to not be so strict in Hardcore that it becomes "prescriptive," but rather balancing the logistics of added challenges and preserving the social experience that meshes with the Classic/Vanilla WoW world. Aggrend was able to provide a few details of what that entails while describing the features coming in WoW Classic Hardcore realms.
We still don't know everything, but here is what we know about Classic's Hardcore realms.
When will Hardcore realms launch?
A Classic Hardcore PTR is expected to arrive "sooner than expected" in the coming weeks, and Hardcore realms themselves are expected to launch this summer. The next WoW Classic Season will arrive after Hardcore realms launch, so expect it to arrive late summer.
If "sooner than expected" can be taken at face value, I expect the PTR to launch sometime in early June, maybe with a release the same week as Diablo 4, on June 6, or a little after, maybe June 13. Classic PTRs usually run for about a month, so if this is the case, we could see Hardcore realms go live mid-to-late July.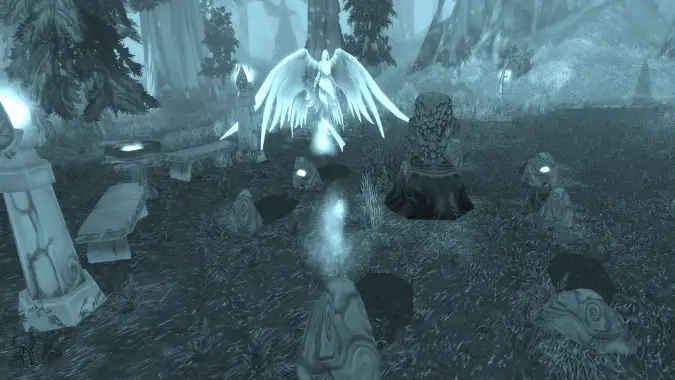 On Hardcore realms, players will have just one life
One of Classic Hardcore's staple features is the single life mechanic. Each character will have one life and when they die, they will be unable to resurrect. But this isn't completely the end for the player, as the character can continue interacting with the world as a ghost.
This is part of the logistical purposes Aggrend cited — if people develop connections in-game, a permanent death would rob the player of being able to actively engage and maintain those connections to a certain degree. The ghost mechanic is a compromise that allows players to continue playing while being in line with the challenge system.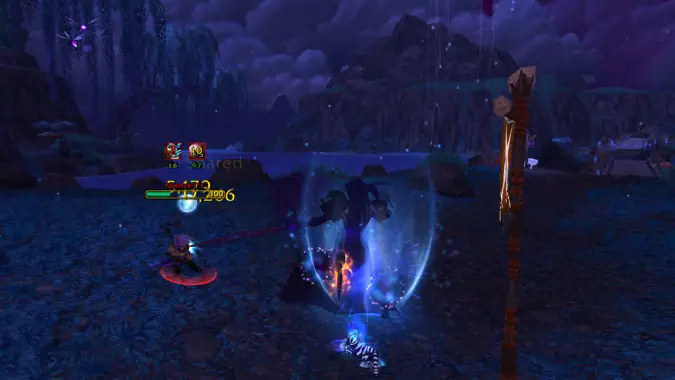 In Hardcore, duels are to the death
PVP is one of WoW's staples and dueling has always been a way for players to sort disputes and kill time by killing each other. Hardcore will feature a "duel to the death" system, appropriately called Mak'gora, where players can duel each other and the loser's death results in their character suffering from the permadeath rules.
It remains to be seen how the new permadeath rules will work in PVP activities though I imagine this will be the exception to the rule.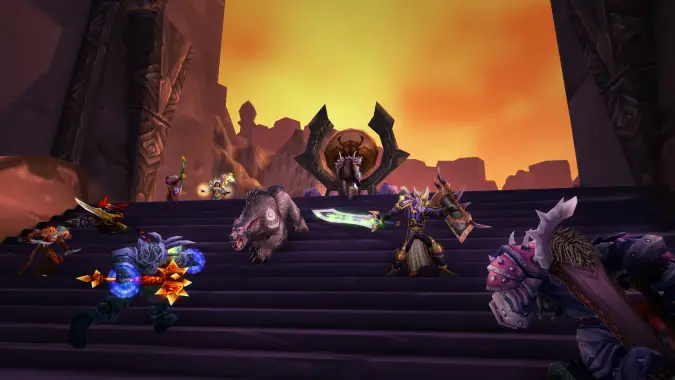 Hardcore realms won't be Seasons, but Seasons are returning
Aggrend clarified that Classic Hardcore realms will be separate entities from Classic Seasons, the next of which the team is working on. The implication is that Classic Hardcore realms won't be on a timer the way the first Classic Season of Mastery was — so they're likely here to stay. Curiously, Aggrend confirmed Blizzard is working on the next Classic Season but he didn't call it Season of Mastery, hinting that it may be called something else, perhaps with a brand new format.
Aggrend hinted at more things coming in Hardcore realms but remained mum on the details. Once we get the PTR date we'll be able to get a better look at the new features available in Hardcore and be able to pin down a more concrete date of release, so be sure to check back!