The Queue: He is a terrible person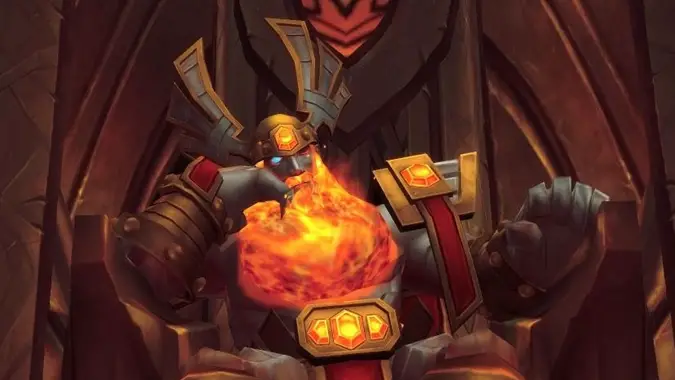 Look, I'm terrible at pretending things are good when they're not.
The past year has been the personally worst year of my life,  and that's saying something because I've had some really terrible years. I'm not even talking about the late unpleasantness for the site, although that has also had a pretty big impact on my life.
In short, I'm trying to be positive and upbeat and I know it's probably ridiculously easy to tell I am not feeling it. But I try, because we only have this one life to connect with others and I have always felt strongly that the places where we can manage such connections are to be honored.
It's the Queue. Let's see what we can get up to.
---
DAIKAIJU
Q4Q or Lore watch: how much did Rossi enjoy the new Odyn bit?
Odyn is one of the worst people you'll meet in World of Warcraft. He forced his adopted daughter to help him reach out into the Shadowlands for the power to pull the souls of Vrykul out of their proper rest and when she balked at it he killed her and then used that very power to bind her as the first of the Val'kyr.
He made a slave of his daughter.
Now, Helya has done some truly horrible things, but honestly, if my dad had killed me and raised me as a abomination to serve his will, and I got the chance to get free and get revenge, I would not even hesitate to do anything in my power to hurt him.
With the Storm Dragons, I've been saying all expansion that we needed to see those guys in Dragonflight. This quest is something that makes me pretty happy, ngl. I'm telling you now, eventually we're going to have to deal more permanently with Odyn.
---
JALAMENOS
The union strikes against Tesla in Sweden is spreading.
Now there are service points that refuse to service Teslas, dock workers are refusing to offload Tesla products, painters are refusing to paint Teslas, and so on.
Yet Tesla is not budging – Musk seemingly would rather have Tesla blacklisted in a whole country than give workers fair pay and benefits. Smh
I used to think that the depiction of Lex Luthor when he was an evil businessman was too over the top. Now, I look back on it and realize it was far, far too sedate and too unable to truly envision where it all ends up.
---
SOEROAH
Just watched a preach interview with Ion, and Ion said "There have been so many amazing games released this year, we're doing our players a disservice by saying no, you have to be playing WoW every day to keep up", I really hope they follow through
I mean, I loved Dragonflight, but there's just so much stuff out there I need to play for my own sanity, I couldn't hack the grind. I'm hopeful that The War Within will be more relaxed.
---
SHUANNA_PATENTPENDING
Oh great … It's 5.30 A.M local time and I woke up from a nightmare about going grocery shopping. I didn't know they sold vacuum sealed human heads in the meat department.
I had two. They were just $4 dollars each – and came with a recipy for soup.
Don't eat soup  made from human heads, or really, any human body part. Cannibalism is an excellent way to spread prion based diseases such as Spongiform Encephalitis. You don't want Kuru, y'all.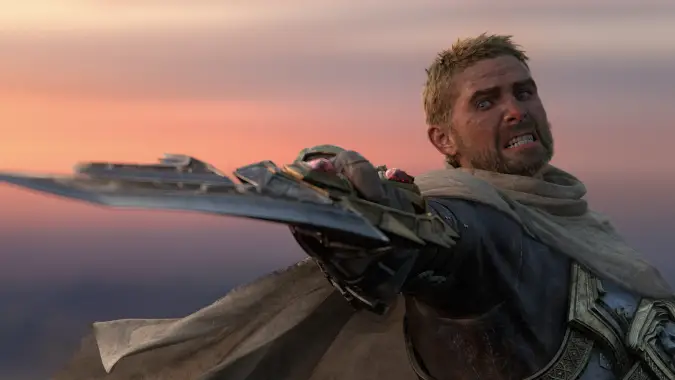 Okay, so I'm a little obsessed with that The War Within cinematic, and so I devour videos like this one. Just thought I'd share it with y'all. It provided me a bit of relief after reading about the shenanigans at the Escapist this week.
Okay, bit of a short Queue this week, for which I apologize and I hope you can all understand why. I should definitely link Liz's post covering the site's current difficulties and how you can help if you'd like to. Tale care of yourselves and each other and I'll see you all next week.
Odyn really is just awful, y'all.