Heroes of the Storm
No comments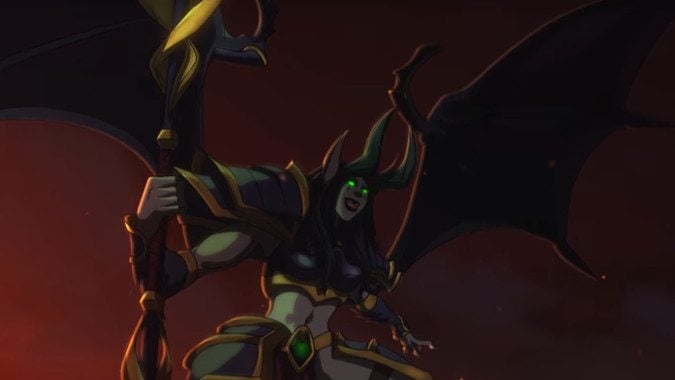 Heroes of the Storm details from Gamescom include hero changes
People are already playing Heroes of the Storm at Gamescom to try out Kel'thuzad, and they're discovering there are a lot more changes in store for the game than just the new hero. Several characters are seeing changes, including new quests and changes to their abilities. Reddit poster ToastieNL has compiled a massive thread on the tidbits leaking out from the convention, and we're taking a look at the details.
The coming of Naxxramas
For starters, in addition to her new Dreadlord skin, Jaina is getting a post-Theramore model which more closely matches her current World of Warcraft look. There's going to be a Kel'thuzad-themed event quest running concurrently with the introduction of Kel'thuzad to Heroes, possibly rewarding a portrait of some sort.
Alongside Dreadlord Jaina, Death Knight Sonya and Crypt Queen Zagara will also be available when the Call of Kel'Thuzad event starts. The long-awaited Nightmare mount has been seen on the Gamescon demos, and seems another likely release in the near future. On top of that, there is a new Naxxramas banner, plus announcer packs for both Kel'Thuzad and Jaina.
Interface changes
In addition to the Naxxramas-themed goodies arriving alongside Kel'Thuzad, there appear to be a number of interface tweaks on the Gamescom demo version of the game. So far, the following tweaks have been noted in the Reddit megathread:
The kill feed shows portraits in circles now.
You can now see quest completion in the kill feed.
If you deny an enemy a stacking quest (e.g., Wizened Duelist), the kill feed will also show this.
There is a special icon in in the death timer portion of the party frame for Kel'Thuzad's resurrect.
The Reddit thread itself has a few images of the above changes as well, so be sure to check it out to see the above in action.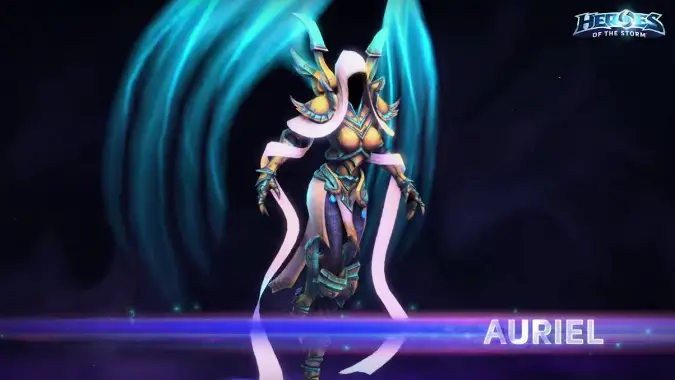 Hero tweaks and alterations
And what would it be without changes to the heroes themselves? Some of these are actually courtesy of Blizzard's own site, scoured over by keen-eyed Reddit users who enjoy spotting changes.
Nazeebo's Corpse Spiders and Lt. Morales' Grenade are getting graphic updates. Lucio sees increases to Crossfade heals, while Uther sees an uptick on healing to himself and his target when using Holy Light — however, he loses armor from Eternal Devotion, dropping to 15 from 25. Holy Radiance is also slightly buffed. Garrosh's Taunt increases from 1.5 to 2 seconds, while Auriel sees a buff to Hope generation, from 40% to 50% from Hero damage. The Butcher sees a nerf from 25 to 20 Meat generated on hero kills, while he will now lose 15 Meat when he dies (up from 10).
Chromie sees several changes with a rework to Sand Blast and several talents. Jaina getting Ice Block baseline, losing Deep Chill and seeing several new talents introduced. Leoric got some tweaks and a few talent changes that should improve his survival, while Lt. Morales converts to Energy instead of Mana and will now heal with a quick depleting/quick replenishing mechanic. There are supposedly rumors of changes to Tyrael, but nothing confirmed yet. These are pretty significant in terms of talent redesigns, so it's worth keeping an eye both on the Reddit threads and the official Heroes Twitter account for patch notes.
There's a lot coming to Heroes and we'll hopefully see more details as Gamescom continues. For now, hopefully the changes we do know about are your cup of tea.