WoW
Feb 9, 2015 1:00 pm CT
New Darkmoon Faire race, battle pet and more on 6.1 PTR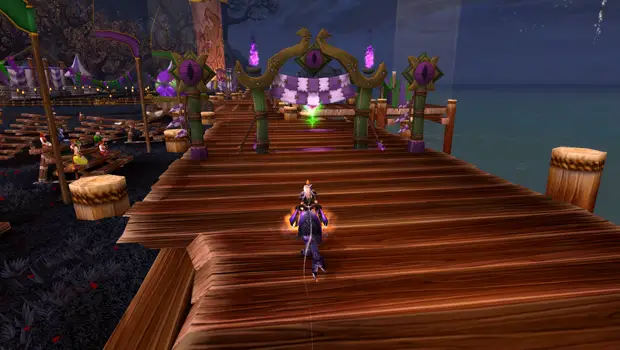 It's not just Draenor getting the love in patch 6.1. The monthly Darkmoon Faire is receiving a few new items and events as well. As reported by Wowhead, the Faire will gain a new race, five new toys, the Race MiniZep battle pet and even more vanity items as currently seen on the PTR.
The racing game has you speeding around a number of posts on one of four mounts collecting tolls. Special items along the way allow you temporary speed ups and if you are fast enough, you get a prize. The rewards, depending on which mount you were assigned and how many tolls you collected during the race, include the new vanity items, new toys and if you complete The Big Race within 20 tolls on the Rocketeer mount, the Race MiniZep battle pet. There is a starter quest that lets you run the race once as a practice.
There's also items to upgrade your heirlooms to level 90 (separate ones for armor and weapons for 100 and 120 Darkmoon tickets respectively.) And new rewards for two existing games.