Diablo 3's second season begins today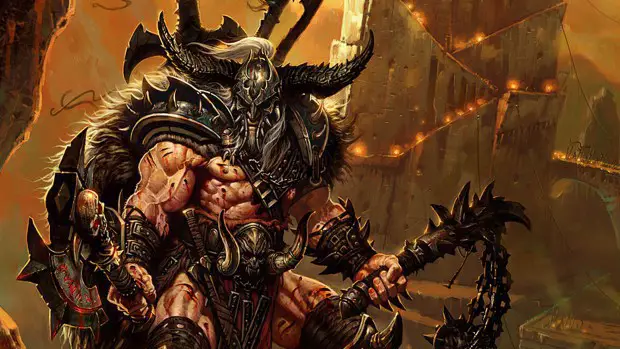 Diablo III's second season is set to begin today at the following listed times. If you're a new or returning player for season two and not sure what's going on, don't worry — we've assembled a list of resources below that will help.
North America: Friday, February 13 at 9:00 pm EST/6:00 pm PST
Europe: Friday, February 13 at 7:00 pm GMT/6:00 pm CET
Asia: Friday, February 13 at 6:00 pm KST
We're a little more than a week old here at Blizzard Watch, and we're still some time away from being able to provide comprehensive guides to the lore and gameplay of the Diablo universe. Those are in the works, but as always we'd like to point you to some excellent resources around the net to make sure you're up to speed:
End of season: What to expect This is Blizzard's own guide to the end of season one and what will roll over (or won't) into season two. In short, you really won't lose anything important; your seasonal hero will become non-seasonal, and all of its gold/paragon experience/achievements/gear will be rolled over or, in the case of gear, mailed to your other characters.
Thunderclaww's "Coming Back to Diablo" FAQ/Help thread This is a fantastic post on Reddit's /r/diablo community to answer any new or returning players' questions on how Reaper of Souls changed the game, what all the new terminology means, and some basic information and links for the classes. HerpDerpenberg's recent guide to leveling for speedsters may also be useful if you're planning on competing for the top times.
DiabloFans.com As always, the premier resource for Diablo news and builds. Their build tracker and forums will be particularly helpful if you're rolling an unfamiliar class for a seasonal character, though the gear recommendations obviously won't be too relevant right off the bat.
Recent hotfixes A few small changes went live on February 10th.
Picking a class for Diablo's next season There was useful commentary among our readers on their planned classes and why they'd selected them. While there wasn't any real consensus here on what people were rolling, the most popular choice on Reddit was monk.
Good luck out there, and may chests and treasure goblins rain from the skies!