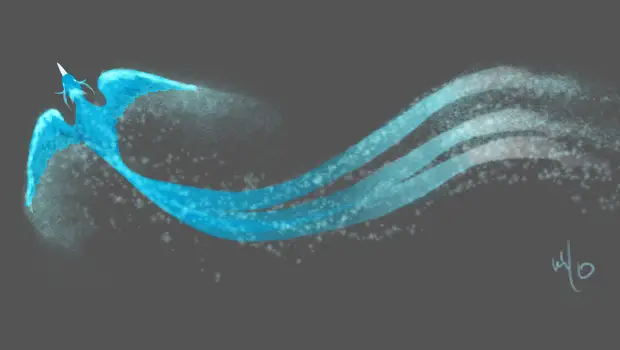 Support Blizzard Watch
Blizzard Watch is a site principally funded by its community. While we run ads and have other business deals, over 80% of our income comes from you, the community. Without you this wouldn't exist — from the bottom of all our hearts we appreciate what you've helped us create!
How To Support Us

You can donate through Patreon and set up a reoccurring monthly gift of as little as $1. Even a single dollar a month helps bring you the content you've come to know and love!

For one-time donations, you can do so through our PayPal account. Just head over to our checkout page and you'll be all set.
Sponsorships and Ad Sales
If you're interested in supporting the site via a sponsorship or ad deal, please contact us at [email protected]; and of course if you have any other questions you can always reach out to us and ask.
Affiliates
You can also support our site by checking out some of our affiliates. Purchases or new subscriptions through the links below directly help Blizzard Watch, and each of the programs have been hand-picked by our staff. In other words, we think you'll like them.

CuriosityStream is the world's first streaming service dedicated to curating and delivering the best documentaries from around the globe to be watched ad-free, on demand, anytime and anywhere. Stream to your Roku, Amazon Fire TV, Chromecast, Apple TV, desktop, tablet and iOS and Android phones starting at an affordable $2.99 a month with your first 7 days free. We recommend checking out Stephen Hawking's Favorite Places or David Attenborough's Light On Earth — but CuriosityStream has something for everyone.

MunchPak is a subscription box filled with goodies and snacks from all over the world. Subscriptions are highly customizable and offer multiple sizes, frequency of delivery, dietary options, and addons such as drinks. If you discover a new favorite snack, you can also buy it directly from their store. You can check out the contents of Blizzard Watch's sample box right here.

Degustabox is a monthly food box that contains a surprise selection of 10-15 full size items. Contents vary each month and often include items that are brand new to the grocery market, or are items you may have seen but never considered trying — until it showed up on your doorstep. Our own Alex Ziebart never would have considered buying ranch-flavored crisps made with cricket flour, but as it turns out, they're pretty good! Degustabox is great for the adventurous type ready and willing to try new things. Using our link, you can get $10.00 off your subscription.

Graze is a snack subscription service that delivers wholesome, delicious snacks right to your door. Every graze box is made up of perfectly portioned snacks customized for each individual based on their taste preferences and dietary requirements. If you're looking for a source of healthy snacks while you game, graze might be right up your alley.