WoW
Feb 13, 2015 10:00 am CT
Hans'gar and Franzok fight reported to cause motion sickness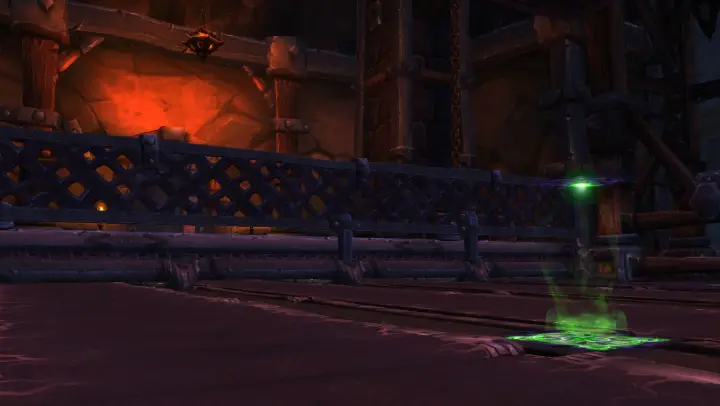 Players are reporting extreme motion sickness for the room mechanics involved in the Hans'gar and Franzok encounter in Blackrock Foundry. Some players have no history of motion sickness in other scenarios, like traveling by boat or car, and yet are reporting headaches, confusion, vertigo, and nausea from the moving conveyor belts that make up the room's floor in the fight. Players with a history of motion sickness have reported on the forums and through Twitter the urge to vomit within one pull of the fight, let alone wiping to progression.
Unfortunately, the floor is essential to the fight's strategy. One phase has plates that move down the belts while the in-between strips stay stationary. During this phase, players can stand on the stationary strips to avoid the plates. The other phase has stamps that come down in such a way that players cannot stand on the stationary strips to avoid nearby stamps, so they must run on the moving floor to avoid being flattened.
In one forum thread, some players suspect the culprit is the low visual contrast between the belts and the stationary strips, and suggest adding either higher contrast coloring or a pattern on one to help distinguish the two when moving.
In the meantime, however, players will have to be creative with their own solutions to lessen the motion sickness of raidmates. Some suggestions include:
Aiming your camera at the wall instead of the floor for the fight.
Using a stationary marker like a warlock teleport circle or a guild banner on the stationary strips, to help anchor people with reference points.
Playing in a brightly lit room or sitting farther away from the monitor.
Taking motion sickness medication or using pressure bands that combat motion sickness.
If readers have any other suggestions to help combat the unexpected fight mechanic, please share them here or on the forums for affected players to try!