Hearthstone Blackrock Mountain adventure datamined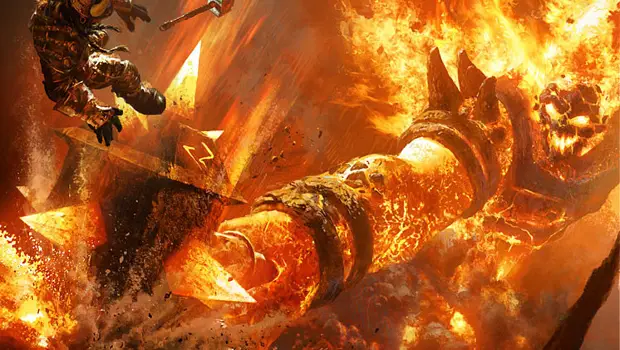 Hearthstone's PAX East surprise may have been spoiled by a recent game patch. Wowhead's Hearthstone counterpart, Hearthhead, has discovered data pointing to a "brm presale" achievement and references to Blackrock Mountain cardbacks: Molten Core and Ragnaros. This will almost certainly be an adventure mode in the vein of Curse of Naxxramas and not a Goblins vs Gnomes-style expansion.
We're curious whether this adventure is a general Blackrock Mountain theme or a more targeted Molten Core. Molten Core would be curious, given a couple of its bosses already exist in-game as legendary cards, including Ragnaros the Firelord himself. In World of Warcraft's long history, Blackrock Mountain has been continuously updated with fresh content. Classic World of Warcraft contained Blackrock Depths, Lower Blackrock Spire, Upper Blackrock Spire, Molten Core, and Blackwing Lair. Cataclysm later added Blackrock Caverns and Warlords of Draenor introduced an updated version of Upper Blackrock Spire. That's a lot of Blackrock! The details, no doubt, will be at PAX East.
In addition to the Blackrock Madness, references to a "Golden Celebration" were uncovered. What that Golden Celebration is, we aren't sure. However, Hearthstone officially released March 11, 2014. Blizzard's PAX East panel is being held March 6, 2015. The timing is right for an anniversary celebration, though without much advance notice. Regardless of the spoiled surprises, we'll still be watching Blizzard's PAX East panel for the juicy details — as well as details for upcoming Overwatch and Heroes of the Storm content. Once again, Blizzard's panel is Friday, March 6, and 10:30 a.m. EST. If you're in Boston for the event, the panel is being held in the Albatross Theater. If you aren't, the panel will be streamed live on Twitch.tv.