Hearthstone's March card back: Raging Ragnaros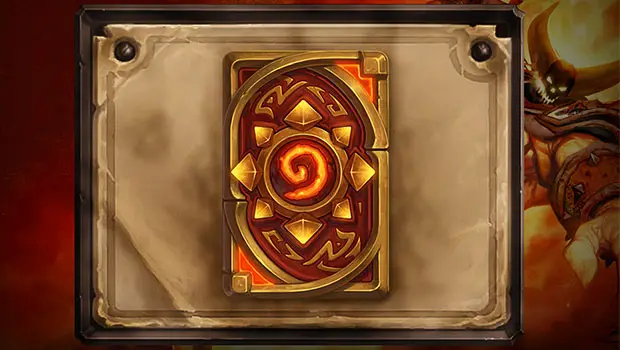 The twelfth season of Hearthstone ranked play had begun! This month's card back takes many Warcraft players back to their roots in a nod to Molten Core. The Ragnaros theme includes elements of his mace (or a Sulfuron Hammer). Sweet and powerful looking card back to add to your collection.
Remember, all you need to do is hit rank 20 in order to earn this card back. No way you can lose rank until you get past it. Piece of cake, right? Which deck do you plan to use this season?