This little guy has appeared on the Hearthstone site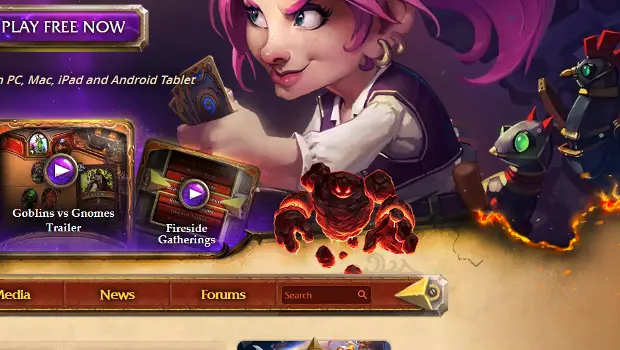 In addition to the datamined information pointing to a Blackrock Mountain-themed Hearthstone addon, the adorable little elemental seen above appeared on the official Hearthstone site earlier this week. To keep this short and to the point: if the datamining and this month's Ragnaros card back weren't evidence enough of a Blackrock Mountain addon, this elemental appearing as a teaser on Hearthstone's promotional website should seal the deal. Either a Blackrock Mountain/Molten Core addon is a guaranteed announcement at PAX East this week or Blizzard Entertainment is playing games with us. That latter possibility is unlikely, given this is the game's promotional website we're talking about. False hype generally isn't a good idea.
As yet another reminder, Blizzard's panel is Friday, March 6, and 10:30 a.m. EST and the panel will be streamed live on Twitch.tv.