WoW
Mar 17, 2015 12:00 pm CT
Snowy Owl stops spawning Saturday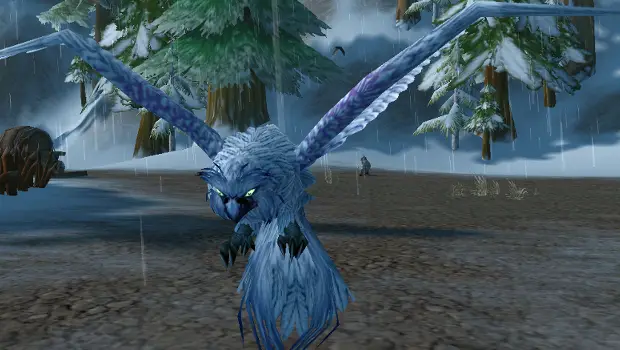 Winter is quickly coming to a close in North America, so your time to tame yourself a Snowy Owl is running out! This battle pet, caught in Winterspring, stops spawning on March 21st, so you've got less than a week to strap on that Safari Hat and get to it.
From a battling perspective, this Flying pet is a strong Aquatic killer. Predatory Strike in particular is a unique execute move, very useful for single-pet fights like those Menagerie bosses. Nocturnal Strike is useful too, but needs a partner with a blind ability in order to be effective. There are other pets with the same moveset, but most battlers & collectors will want to tame one regardless.
Besides having a unique white color, the Snowy Owl also one of the objectives of the Kalimdor Safari achievement. The Kalimdor Safari achievement is one checkbox in the World Safari achievement, so if you'd like that Zookeeper title before December 2015, you'd better get a move on!