Breakfast Topic: WoW Tokens and you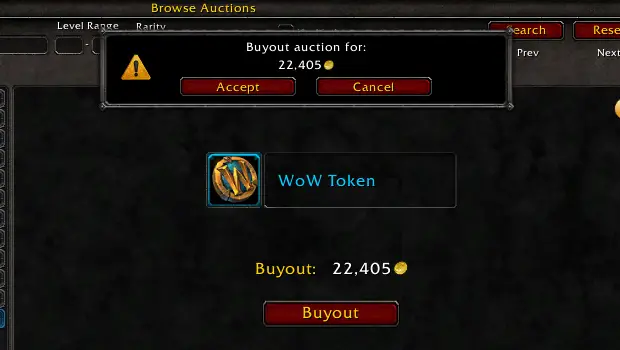 Watching the WoW Token market play out these last couple of days has been fascinating. Personally, I expected demand would be far higher than supply, causing the gold value of WoW Tokens to skyrocket. I assumed there'd be significantly more people looking to pay for their account with gold than people looking to pay for gold with real money. I might have fallen into the fallacy that just because I wouldn't do something, I figured nobody would do something — I'd never pay for gold with real money, so why would others? But given the gold value of the WoW Token has fallen to less than 22,000g at the time of writing, clearly plenty of people are eager to trade cash for gold.
The process has also given interesting insight into the economy in action. I've talked to people who balk at the price of 20,000 – 30,000 gold. They simply do not have that much gold and don't think they ever will. At the same time, there are those who have purchased enough tokens with gold to keep their subscription active for years to come — hundreds of thousands of gold — and weren't under the impression that was a lot of gold to have at one time. Personally? I'm in the latter group. I've paid (in gold) to keep my account active until midway through 2016 and still have a few hundred thousand gold left. I genuinely didn't think that was very much gold; on my server, buying a single high-end item on the auction house would have wiped out every bit of virtual money I have. At the current exchange rate, the X-51 Nether-Rocket X-TREME is worth the gold equivalent of $300. I'll put that toward paying for my account, thanks.
Have you dabbled in the WoW Token exchange? Were you a buyer or a seller? Is 20,000 gold for a token too expensive for you, or totally trivial?