WoW
Apr 13, 2015 10:29 pm CT
Patch 6.2 PTR: New battle pets, garrison pet and toy vendor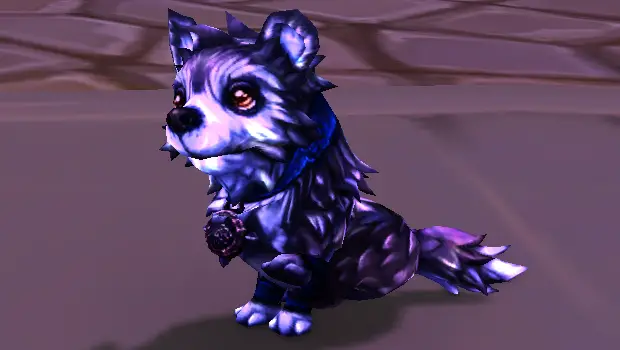 There are a number of new pets coming in patch 6.2. There are three main sources of these pets, the most notable being Tanaan Jungle. Tanaan Jungle's pets include a few surprise existing pets such as the Fel Flame, but also new pets: a blue-edged Cerulean Moth, a red spiky Fen Crab, the Violet Firefly, and the red toucan Bloodbeak. Tanaan Jungle also features one of two new reskins of the Frostwolf Pup model. The Fel Pup is an acid green version, obtained via a questline.
The other new reskin of the Frostwolf Pup model, the Lost Netherpup, is sold at your garrison by a new vendor found near your menagerie. For the Alliance, her name is Tiffy Trapspring. For the Horde, Giada Goldleash. The Lost Netherpup and 3 other pets — the red Bloodthorn Hatchling, blue and orange Glowing Sportbat, and the Dusty Sporewing with a new pink moth reskin — are all traded using Pet Charms. The Netherpup is the most expensive at 200 Charms, with the others starting at 50. Tiffy & Giada also sell some other new toys for your toybox. There's an Indestructible Bone fetch toy for 50 Charms, a Spirit Wand for 100 Charms which promises to make your pets look 'spectral', and my personal favorite the Magic Pet Mirror — for a whopping 500 Charms, you can take the form of one of your pets.
The third place you'll find a good chunk of new pets is the Darkmoon Faire. There are some new fish to catch in the waters there, and they can be traded to a new NPC, Galissa Sundew. The translucent Ghostshell Crab is the one that can fight, while Blorp is just… well, Blorp.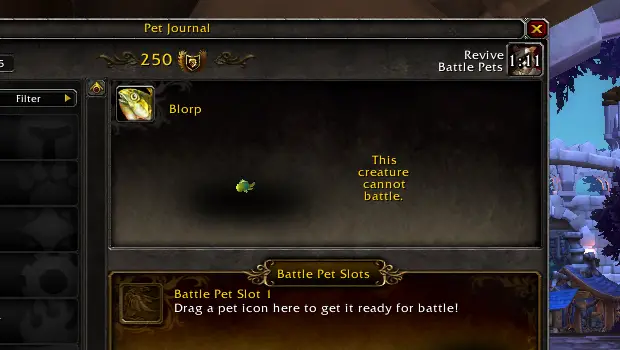 The Darkmoon Faire is also where you can go to grab the much-anticipated Hogs pet. You have to score 45 points in one session of Whack-A-Gnoll for the achievement "That's Whack!" which will deposit Hogs into your pet list.
Learning one of these pets netted me the achievement Hero of the Storm and the new pet, Graves. This has been in the game files since 6.1, but is just now coming to gory light. I'm not sure what the mechanism is supposed to be for gaining this achievement, but learning a new pet is relatively easy.
Lastly there is a new, non-combat pet called Nethaera's Light that can be obtained in Dalaran.
So, which of these new pets are you looking forward to the most?