Get your goody bags! BlizzCon tickets on sale this week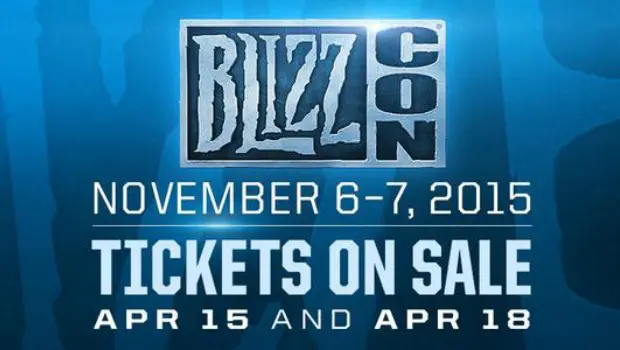 Are you ready for the ultimate BlizzCon challenge? No, we don't mean the wait in line outside the convention floor to be the first one inside: we're talking about the rush to get BlizzCon tickets, which tend to sell out fast. And when we say fast, we mean really fast — if you're not at your computer and prepped to click the second tickets go on sale, you might miss out. This year, you have three chances to get you ticket fix:
April 15, 7PM PDT / 10PM EDT — general admission tickets on sale
April 18, 10AM PDT / 1PM EDT — general admission tickets on sale
April 22, 7PM PDT / 10PM EDT — benefit dinner tickets on sale
If you can't snag a ticket yourself, a friend can get one for you — just remember, you have until August 14 to set the names on any tickets you buy and the name on the ticket will have to match the name on the photo ID used to pick it up. But if heading out to BlizzCon isn't in the cards, you can still pick up a Virtual Ticket, which will give you a livestream of the convention's event plus all of the digital goodies you'd get if you trekked out to California to see the show yourself. This year, the virtual ticket comes with an added bonus: the ability to purchase the much-coveted BlizzCon goody bag, which is always full of exclusive items. Blizzard's already warning that supplies will be limited, so if you want one, you'd better start warming up your mouse finger to click that "buy" button.
Virtual tickets — and the goody bags that go with them — aren't on sale just yet, so we'll have to stay tuned for more details as we get closer to BlizzCon.