WoW
Apr 23, 2015 1:00 pm CT
Blizzard Watch's WoW leveling stream live on Twitch at 2 p.m. CDT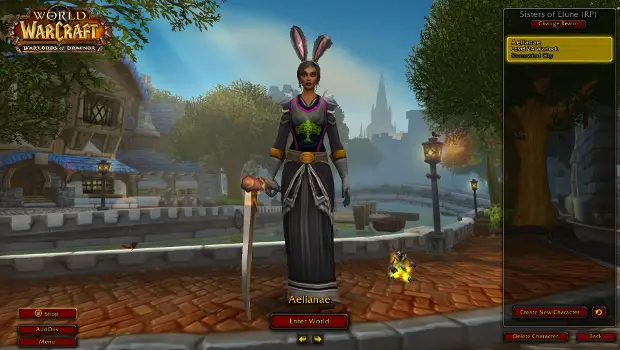 Today at 2 p.m. CDT, we will once again be streaming our leveling shenanigans in World of Warcraft. We're down Liz Harper today, but Anne Stickney, Fox Van Allen, Matthew Rossi, and yours truly are in the mid-20s and, without Liz to keep us alive, will most likely be questing somewhere. Where? We haven't decided!
If you missed last week's stream, the archive is now available on YouTube. Our lost episode from two weeks ago is also available on YouTube, but be warned: it's an unlisted video because it's the remnants of what we could salvage of the recording. As such, part of the VOD is missing entirely, and the quality isn't so great.
If you want to participate in the chat today, head over to Twitch.tv. If you simply want to watch, you can tune in below.