WoW
May 12, 2015 1:00 pm CT
World of Warcraft team welcomes Moorgard as senior designer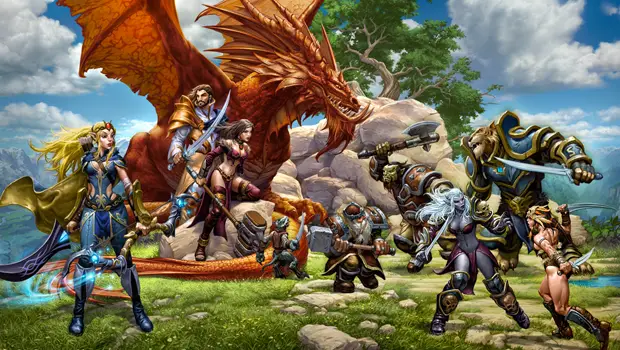 Today Steve 'Moorgard' Danuser announced that he will be moving from EverQuest to Blizzard Entertainment as a senior designer for World of Warcraft. In his statement, Moorgard praises Blizzard's standard of quality in MMOs and comments lightly upon the round of layoffs from the EverQuest Next team. Many players might recall EverQuest as an introduction to what MMOs could be, and the foundation of what they have become today. This is the history and unique experience that Moorgard brings: his passion and experience in creating immersive and unique worlds that players have come to take for granted today.
Moorguard started out as a Community Manager for Sony Online Entertainment's EverQuest. He can also be credited as the Creative Director and senior game designer for Kingdoms of Amalur: Reckoning, a game with an immersive storyline and unique class design, despite its failings due to poor management. This ream of experience offers much in terms of the fresh ideas that can be introduced to World of Warcraft, with a fresh perspective that has had a great amount of influence on the MMO and RPG genres.
If you are still not convinced about the impact that picking up Moorgard will have, perhaps this relation to his ideals in creativity and game design will offer evidence to support his overall legacy and perspective. This category on Mobhunter also explains many of the choices and illustrates the direction that the Copernicus project had worked toward prior to 38 Studios ultimately being shut down.