Diablo is giving away treasure goblins to celebrate its birthday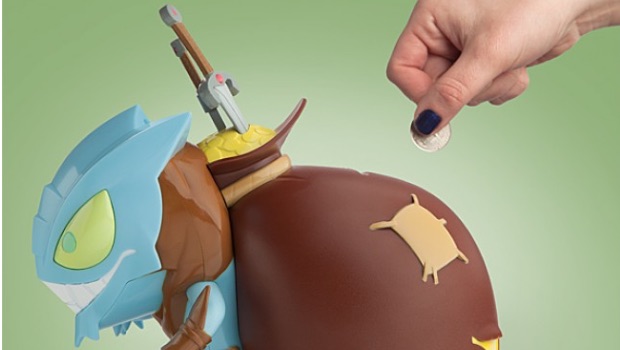 Diablo 3 will be three years old on May 15th, which means its time to celebrate — and a celebration, Diablo-style, means treasure goblins. To celebrate the date, Blizzard is giving away 10 talking treasure goblin banks. Unlike in-game treasure goblins, this toy version will take your coins and keep them safe for you (though it does cackle mischievously when you drop one into its treasure bag). Theoretically, at least, retrieving your money requires no acts of violence.
Whether you win or not, entering the contest will get you a code for free global shipping — so if you were looking forward to celebrating the anniversary by treating yourself to some swag, that's not a bad deal. Don't forget: we've got a discount code you can use, too.