Overwatch's Pharah rains death from above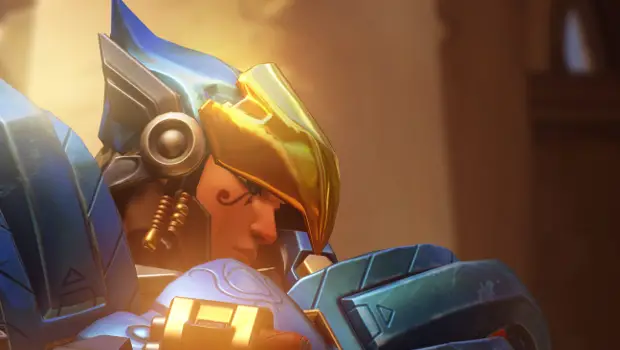 Overwatch's Pharah is the focus of the latest gameplay preview. Today's preview is a full match on Watchpoint: Gibraltar, a Payload map. Pharah is playing defense and racks up a monstrous 37 kill streak before finally being taken down. Watchpoint: Gibraltar's wide open, vertical spaces work to Pharah's benefit — her Jump Jet allows her to take full advantage of those spaces, flanking her enemies and endlessly catching them by surprise. Despite Pharah's dominance, the match seems to have been a tight one — the offense pushes the payload to the finish line but can't quite cross. The player behind this Pharah is obviously skilled, or at least, has significant experience with the character. Pharah's rocket-based attacks require you to lead your opponent and this player does it like a pro.
I had an opportunity to play Pharah at BlizzCon, and while I quite enjoyed playing her, I grew nervous about ever using her Ultimate over the course of my short play session. Barrage has the potential to do massive damage, but Pharah is rooted in place while unleashing her salvo — even when I thought I had an advantageous position, the opponents heard Pharah's call-out and either ran for cover or sniped me out of the sky. Somehow, it's heartening to see this player had the same problems with Barrage. The Ultimate was used sparingly, but when it was used, it didn't have an effect any more impressive than her standard shot — and in one case in particular, the use of Barrage was what caused the end of her massive kill streak. Amusingly enough, while Barrage rooted Pharah in place, the opposing Pharah unleashed her Barrage to take out the one we were watching, who could not turn and flee due to being rooted.
Pharah is right behind Symmetra in Overwatch characters I most want to play, so I enjoyed this perspective quite a bit.