Breakfast Topic: The little things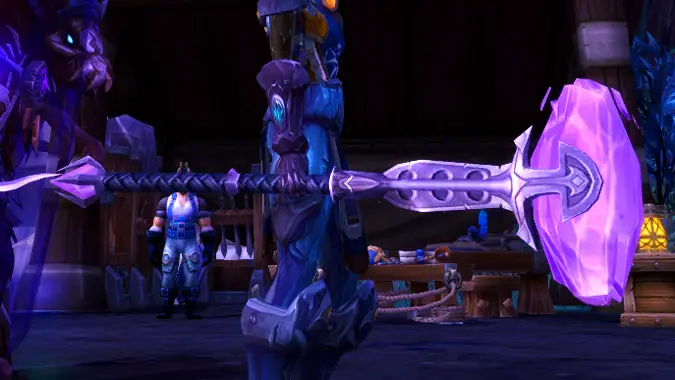 Today, we're going to talk about the little things: the small, inconsequential details that don't really matter, but would increase your enjoyment — if only a little bit. For example, I love the Hammer of the Naaru. My Paladin wasn't my main back in the day, though, so she never got it as a drop and I never found the time to go back to those old raids and farm it. Luckily, the Sunsoul Warmaul uses the same model! I was pleased as punch when my Salvage Yard coughed it up. However, I'd love if recolors of that model existed. I'd love to be able to find a blue one to match my transmog of choice, or a red one, or a yellow one, and so on. It doesn't really matter, but I think it'd be just fantastic if I could get that blue one to go with the Sapphirium armor set.
What's your little thing? What totally doesn't matter, but you want it anyway? We don't need to limit this to World of Warcraft. Do you have a little thing in Heroes of the Storm, StarCraft, or any other Blizzard title?