StarCraft 2 re-imagined in LEGO form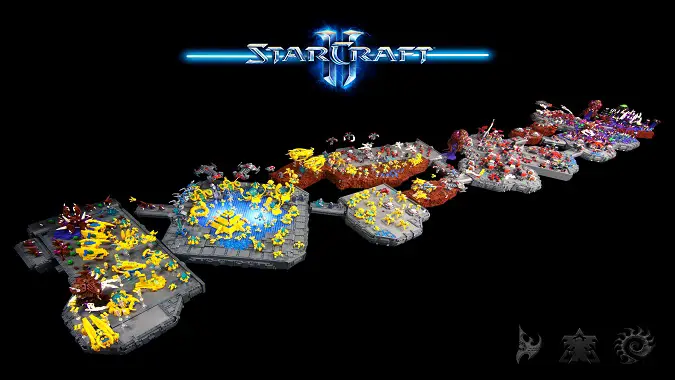 If, like me, you often find yourself overjoyed at life's simple pleasures, then you'll probably also find yourself in awe of this beautiful fan-made StarCraft LEGO sets. Spanning over 14 feet in length and including incredibly detailed units from each of StarCraft's three main races, the set is one of those fan-made creations that will likely cause both LEGO and StarCraft fans to immediately ask, "How can I get one of these in my home?" before realizing many of the best LEGO sets are, unfortunately, not for sale.
The project is the result of a collaborative effort between members from Belgium, Canada, Norway, and the United States.  The project spanned three years and truly demonstrates what can result from a good combination of creativity and passion.  From additional pylons to battlecruisers to the iconic zerglings, the artists left out no detail in designing units that would be instantly recognizable by any StarCraft fan.  This is one of those projects where the creators' interest in the subject shows in the result and I, for one, applaud them for an amazing job well done.
A full album of high-resolution images can be found over on the group's Flickr page.  I highly recommend taking a look at it, as it's hard to fully grasp just all the tiny details that went into this creation without seeing the small pieces up close.  The album even includes portrait shots of each individual unit.  Be sure to also check out their YouTube video below, the description of which includes the names of all the artists and which parts each was responsible for building.