Locked and Loaded: Hunters in Tanaan Jungle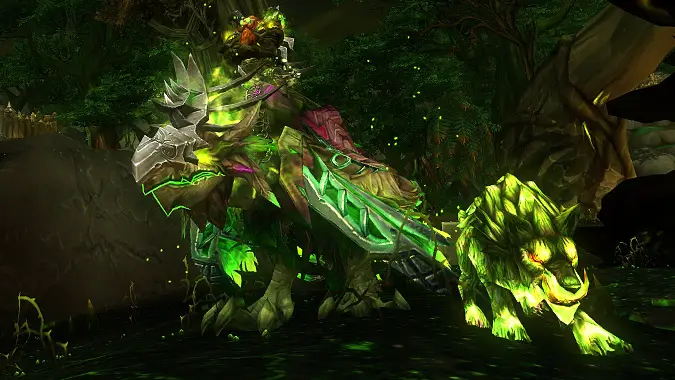 Tanaan Jungle is home to 6 new pets for Hunters, including a brand new challenge which culminates in the taming of your very own fel wolf. If you've recently leveled a new Hunter, or are just playing catch up on your existing one, we'll show you the rares to kill and where to spend your Apexis Crystals to get yourself ready for Hellfire Citadel.
What spec should you play?
Honestly, any spec is going to work just fine here. I prefer Marksmanship, paired with a wolf in Tenacity spec, for most of my Tanaan adventuring. The lesser mobs often die in one or two hits — granted I am fairly geared — and <35% Kill Shot sees a lot of use. The Glyph of Misdirection is a requirement for this sort of gameplay as your pet, even with Growl, is never going to hold any aggro without constant misdirects.
Typically what I do is misdirect to my pet, Barrage onto everything in sight, then pick off the mobs one by one while they beat on my pet. This is the Marksmanship style, but Beast Mastery has the advantage of AoE, and holding aggro without constant misdirects. Both styles work, but if you're looking for the easiest I would go with Beast Mastery. However, if you're rocking a lot of raid gear, you'll be shocked at how fast enemies melt with Marksmanship.
One area where I found Beast Mastery invaluable was for farming Saberstalkers reputation in a group. For that we used 1 tank and 4 DPS, and pulled as many of them as possible. Beast Cleave was too good to pass up! Also, the Artillery Strike zone buff is quite helpful for this kind of farming. It only takes an hour or two to get revered this way.
Last but not least, the Fel Sludge buff is your best friend. You get this by standing in the fel pools of Tanaan. As a hunter, your pet should be taking all the hits, so there's really no reason not to have this buff/debuff up on yourself at all times. I like to keep mine at 9 stacks (since after 10 it kills you!) for a 45% damage increase.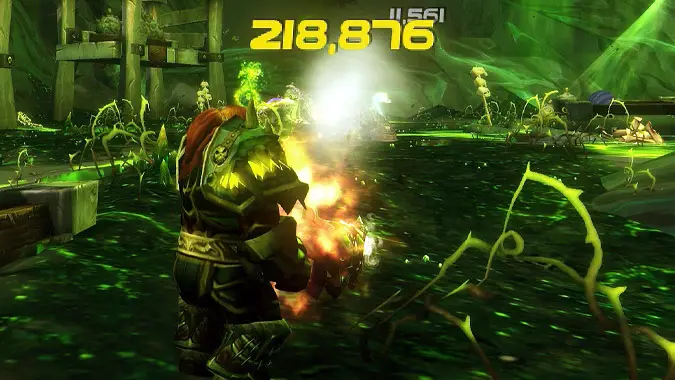 Gearing up
If you have a brand new hunter, the quickest way to gear up is to visit all of the rares and treasures listed below. In the process of killing these you'll also acquire some baleful gear tokens to help fill in missing slots. Within short order you'll be ilvl 650 and be able to queue into Hellfire Citadel LFR.
Notable rare mobs:
Notable treasures:
One thing you want to be on the lookout for is a Baleful Armament token, which transforms into a Baleful Rifle. If you can't get one to drop, you can purchase one for 10k Apexis Crystals. A further 20k Apexis Crystals will let you upgrade it to ilvl 695. This is 10-20 ilvls higher than any weapon you'll find in LFR and will be your biggest upgrade by far.
After the weapon, I would target your ilvl 695 upgrades at the chest, legs, and helm slots first. These slots have the highest stat budgets so you'll get the most bang for your Apexis this way.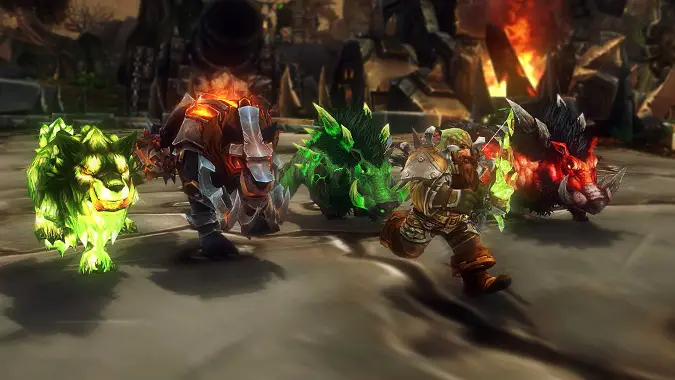 New Hunter pets
In total, 8 new hunter pets were added in patch 6.2. You'll find 6 of them in Tanaan Jungle. None of them are rare spawns, though one of them will require some skill to successfully tame. The video below will show you the new pets in action, and here's how you get them.
Boars
Wolves
Other pets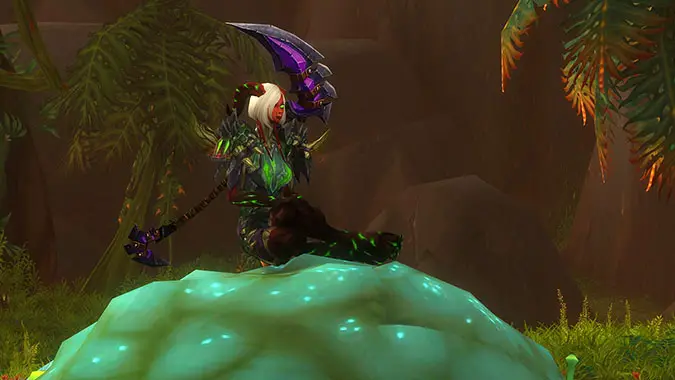 Tips for defeating Fel Rangari Anaara
If you're set on getting yourself a Felbound Wolf, here's how you defeat Anaara and get a Vial of Fel Cleansing.
You can get friends to help you out, but she only drops one vial per kill. Her respawn time is about 5 minutes.
This week's Q&A
Tuned asked:
Quick question, i've been playing a petless SV hunter since it was possible, with the nerf to SV making staying SV unpopular, how well does the petless MM build compare?
Lone Wolf and Marksmanship are a very strong combo for raiding. The only time it really has any competition with Focusing Shot is once you acquire your 4-piece tier 18 set bonus (instant Aimed Shots). Even then, Lone Wolf has the advantage when it comes to cleaving since it buffs Chimaera Shot damage so much.
JasJsa asked:
Remember when Chris Robinson sat on a panel well before WoD release and stated "Somebody ask me about Quivers, because they're coming…"

Did he mean they were to be built into our T18 Belts as Pouches? #Kappa
There's only one answer for the quiver question: Soon™. And I do hope it's a little fancier than the little coin pouch on the T18 belt.