WoW
Jul 20, 2015 6:00 pm CT
Cat pets now curl up in your lap in game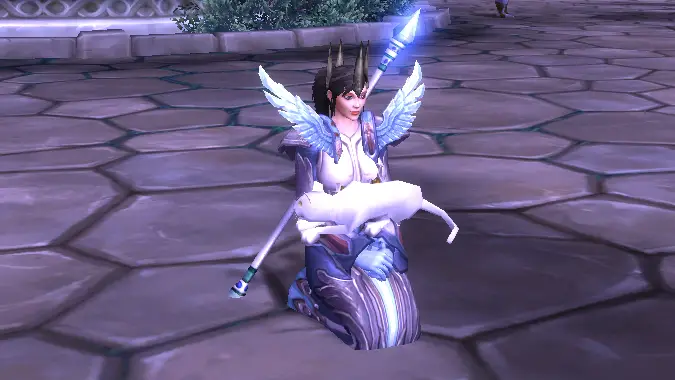 Fantastic news for cat lovers everywhere, cat battle pets now curl up in your lap. To get cozy with your kitties, simply summon your cat of choice, target it, and then type /sit for the emote. Your character will sit down and the cat will hop into your lap and settle in comfortably. A Warcraft Pets user tipped off Quintessence about the new emote interaction, who then promptly thanked Jeremy Feasel and Jonathan LeCraft for this immersive addition.
I tested out variations on the emotes, such as sitting without targeting the cat or sitting in chairs. It seems the cat will only cozy up if you type the emote. Using a keybind for the sit animation from the keybinding menu does not work, nor does targeting the cat after you have already sat down. Unfortunately in-game chairs do not work either, unless you /sit on top of it rather than clicking the gear icon to sit in it. Cats appear to be the only pets doing this type of thing for now, including the various feline cubs, though the Feline Familiar apparently has a mind of its own and dislikes laps. Since two-way interactions with battle pets are still new, hopefully we can see it expanded upon in the future, with more emotes or ways to prompt certain emotes.
One thing I've always loved are the small emotes that add a little immersion into the game, and now I can add all my cat battle pets to that. Every time I pass Jones in the Legerdemain Lounge in Dalaran, I /pet him and he responds with a contented purr. Dog always gets a /pet in my herb garden as well, upon which he pushes his nose into my hand. If you're feeling fun, try /bark at him someday. He will "Woof" back!
https://twitter.com/perksnpeeves/status/622881594085240832