Blizzard releases Gamescom 2015 event schedule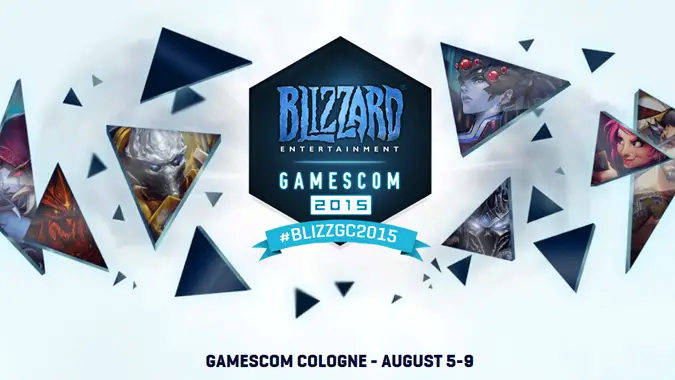 Blizzard is headed to Cologne, Germany next week for Gamescom 2015, and announcing the next World of Warcraft expansion while they're at it. But that's not the only thing in store for the mega-sized European video game event — there are plenty of events and activities for Blizzard fans throughout the four day convention. Blizzard has released a full schedule of all activities, contests, games and more for those that are attending Gamescom next week.
Gamescom opens for trade visitors and the media on August 5, but will open its doors for all visitors at 10am on August 6-7, and at 9am August 8-9. All scheduled times are listed in CET. Blizzard Entertainment will be located in Hall 7 at Gamescom, stands B042 A043, B051 C050, C051, C061, A060, B061 C060, B050 A051, and A050.
Thursday, August 6
11:00 Quiz
11:30 Hearthstone Show Match
12:30 World of Warcraft Dungeon Challenge
13:30 Quiz
14:00 Heroes of the Storm YouTuber Show Match
15:00 Quiz
15:15 StarCraft II Archon Mode Pro Match
16:15 Overwatch Cosplay Spotlight
16:45 Quiz
17:00 Live Concert: Songhammer
17:45 World of Warcraft: The Next Expansion Revealed
Friday, August 7
10:15 Quiz
10:30 World of Warcraft Dungeon Challenge
11:30 Hearthstone Show Match
12:30 Quiz
13:00 Overwatch Cosplay Spotlight
13:30 Heroes of the Storm YouTuber Show Match
14:30 World of Warcraft Dance Contest
15:30 Quiz
16:00 StarCraft II Legacy of the Void Pro Match
17:00 Quiz
17:15 Live Concert: Songhammer
18:00 Live Art Session
Saturday, August 8
10:15 Quiz
10:30 World of Warcraft Live Raid
11:30 Hearthstone Show Match
12:30 Quiz
13:00 Heroes of the Storm Pro Match
14:00 Blizzard Costume Contest
15:30 StarCraft II Allied Commanders Showcase
16:30 Quiz
17:00 Live Concert: Video Games Live
18:00 Live Art Session
Sunday, August 9
10:15 Quiz
10:30 Hearthstone Show Match
11:30 World of Warcraft Live Raid
12:30 Quiz
13:00 StarCraft II Allied Commanders Showcase
14:00 Heroes of the Storm Pro Match
15:00 Live Art Session
15:45 Quiz
16:00 Live Concert: Songhammer
16:45 Quiz