News
Aug 29, 2015 4:00 pm CT
The employees of Blizzard love their dogs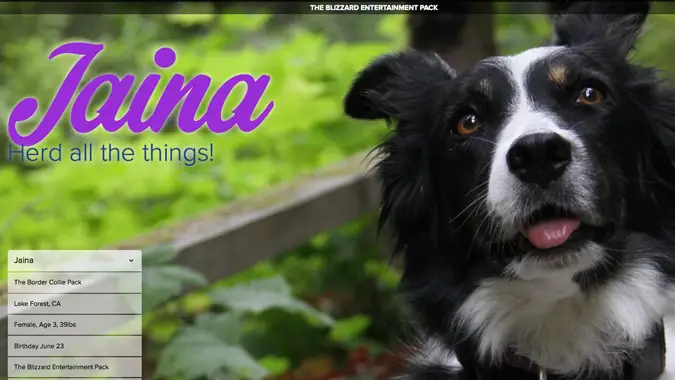 It's starting to be very cute at Blizzard these days. Blizzard Careers regularly posts about friends visiting the office, and now there is a page dedicated to those canine friends of Blizzard employees. The page is only for Blizzard employees to connect, but you can browse through the images of the adorable pets. We have lore favorites such as Jaina and Neltharion, literature favorites like Porthos and Arya, and who could resist a face like Leeloo's?
Pack is a social media site for dog owners, connecting dogs and people around the world through their profound love of their pets. The focus is on the dog's life, sharing moments and photos that display their personalities. There are a myriad of ways to connect: finding neighbors close to your location, discovering coworkers at your workplace who have pets, or perhaps browsing different breeds to find owners you can relate to. It's an interesting concept for sure, but no less meaningful than building friendships via hobbies or sports.
Blizzard's page is a "campus pack," which are created for select companies who have dog-friendly workplaces. Currently it is at the top of the list for Campus Packs, competing with the likes of Google and Facebook for friendly and adorable office dogs. If Blizzard Career's Twitter feed is any example, I expect that the pets of Blizzard are very happy around the office and provide joy to their humans as well. I know I would work better having adorable pets around, and I will definitely enjoy browsing through all the dog photos on the site.