Moviewatch: The Story of Marcus (Steamy Romance Novels)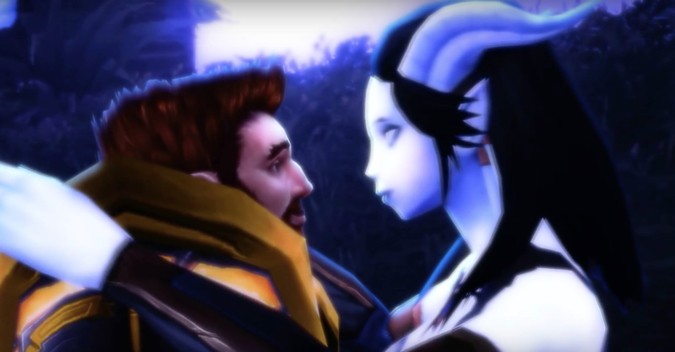 How many times have you read the Steamy Romance Novels? They're some of the best content WoW has to offer. In a world plagued by wars, destruction, and conflict, the Steamy Romance Novels tell the story of a singular human who's desperately trying to spread love across Azeroth.
The voice cast of The Story of Marcus by Nobbel outstandingly acts out the novels' action with appropriate aplomb. It's no surprise, either. The cast includes Gigi, Alex, Nixxiom, Letomi, Khayllys, Sharm, and Kavo. Even without the excellent animation, The Story of Marcus is one hell of a listen. Nobbel framed the most important action without delving into disturbing imagery, but you still probably don't want to watch it at work.
Check out the video behind the cut. This machinima will clearly go down in the annals of machinima history. Thanks to mari125s for the tip!