Moviewatch: The Origins of the Headless Horseman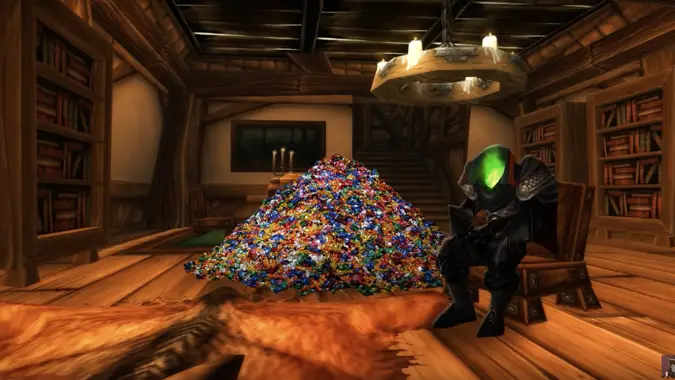 Content warning: A tiny bit of cursing and such. Probably less than what's in the game.
Origin stories seem to be all the rage in Hollywood these days, so it's excellent timing that Nixxiom released his own not-so-gritty reboot with The Origins of the Headless Horseman. With guest stars Moocluck, Big Matty, and Nobbel, this machinima takes us down the fateful events that turned a solitary tortured soul into a rampaging rhyming villain.
Lots of little quips and jokes fire between the main protagonists, so there's plenty of chuckles to be had. (My favorite was the bit about how the Horseman eats his candy.) The punchline felt a bit long in coming, but that mostly helps the setup to its final delivery. Your personal mileage will vary. The dialogue for the Horseman, however, delivers sharp and hilarious rhymes; gigantic tip of the hat on the work and wit it took to nail that scheme.
Take a look behind the cut to see the video, and check back regularly for more Moviewatch!