Hearthstone's December card back is The Slammin' Shaman
Hearthstone's December card back theme is The Slammin' Shaman. Why this Shaman is Slammin', I couldn't tell you. To receive this month's card back, you only need to reach rank 20 in ranked play this month — usually a simple task even for newbie players. Personally, I find this card back rather boring… much like playing a Shaman in Hearthstone, am I right, guys? Right? Am I right? …guys?
Today also marks another notable occasion in Hearthstone: 2016's Hearthstone Championship Tour kicks off. Though it feels like BlizzCon was only yesterday, we're on the road to the next one already.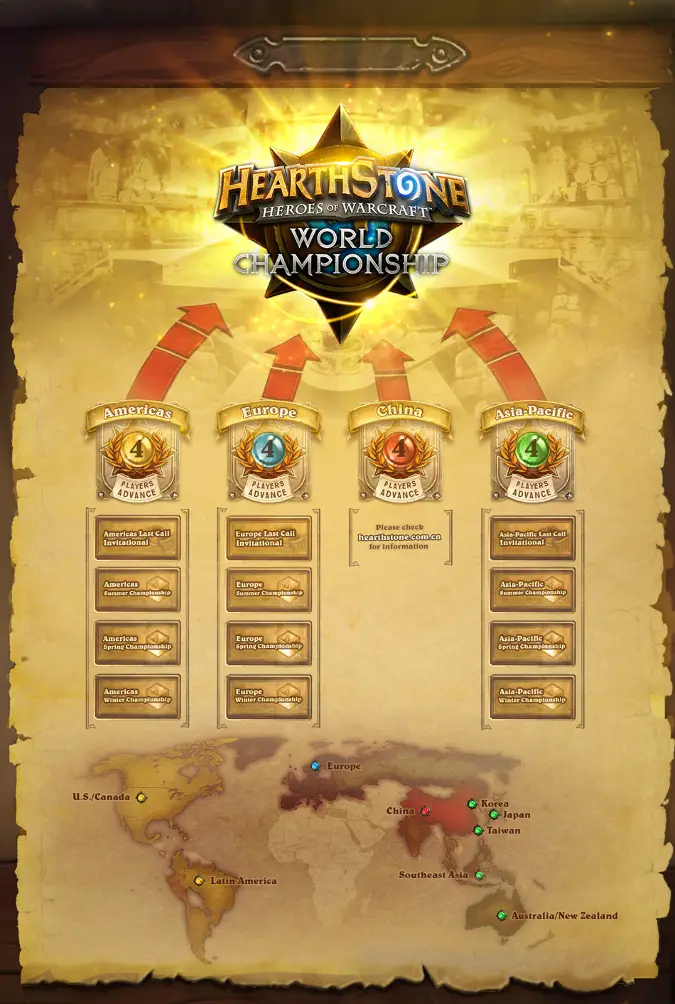 After the BlizzCon finals, the slate has been wiped clean in the Hearthstone world. The above infographic shows how many players will ultimately reach the championships in 2016, but for more information, head over the Battle.net.