Playing Murky in Heroes this week? Check out these guides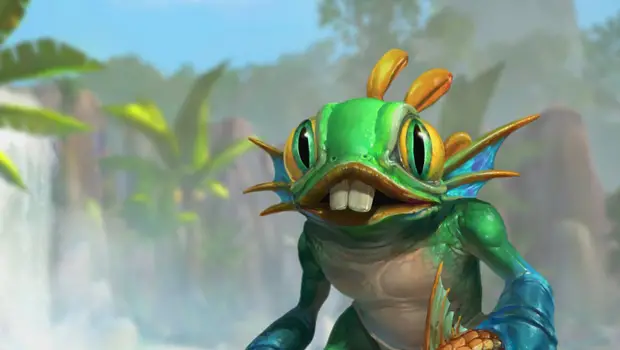 Murky is back in the Heroes of the Storm free rotation this week for the first time in nine months. That's a long break and it means we're very likely to see plenty of players trying out this Murloc hero for the very first time. Are you going to be one of them? If so, we've collected some guides to help you get started and, hopefully, be less of a noob.
Here our our favorite resources for learning more about this Specialist hero:
Heroes Nexus is a good place to start, offering a solid overview of his abilities and talents, with links to popular builds.
For more depth, head to Icy Veins, which offers a comprehensive guide to abilities, builds, and strategies, as well as which heroes he plays well with and tactics for specific maps.
If looking at the raw data behind Murky's success is more your thing, HotS Logs is where you want to be. You can check out his win rate (and his win rate on specific maps), his most-chosen talents (and the win rate for each choice), and his win rate when paired with specific heroes.
And, finally, no Murky in training could go without watching this match between Cloud9 and Team DK in the semifinals at BlizzCon — where Cloud9 used Murky's ability to harass and Abathur's ability to soak lanes to pull off a victory. Jump to 59 minutes to catch the commentators' Murky discussion or jump directly into the match starting at 1 hour, 2 minutes.