This week's free hero rotation brings Murky back to the Nexus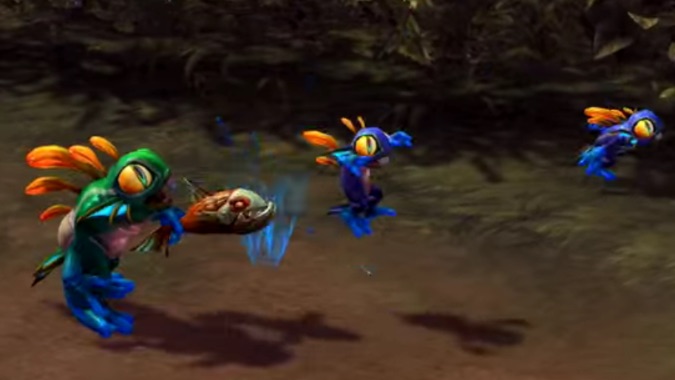 It's that time of the week again. Heroes of the Storm's free hero rotation has rolled out another 10 heroes for you to play for free this week. It's a slow week in the Nexus with nothing in the way of new content, though we still have the Winter Veil event and the Black Friday sale ongoing for both North American and European servers, offering all heroes, skins, and mounts at half off through the end of the year. As a holiday bonus, however, new hero Lunara's price is dropping to 10,000 gold this week — which adds a little, but not much excitement to this holiday week. Still, if you're looking to pick her up, check out our guide to Lunara to get started with her.
The only real highlight this week? Murky returns to the rotation for the first time in nine months… though this may be good or bad since it means we're likely to see a lot of new Murky players. Now, let's dive in to the week's rotation, the team's thoughts, and our regular efforts at poetry.
As usual, we'll kick off this week with a poem from Mitch:
Prepare to face justice against Tyrael's shields,

Shields that help keep Chen alive after his deadly leaps,

Leaps which Kerrigan can also use as self-heals,

Heals that Malfurion uses to keep allies alive,

Alive which Murky is rarely (though that's by design),

Design a slow-and-nuke strategy with Arthas's ice,

Ice that Kael'thas will melt with fire,

Fire bullets at great speed with Valla's talents,

Talents that make Kharazim versatile and strong,

Strong which Zagara is early in matches,

Matches in which we'll see you this week in the Nexus!
Now here are this week's free heroes:
If you need a starting point, check out our Assassin guide, Specialist guide, Support guide, and Warrior guide for quick rundowns on each hero. Now, on to our advice for this week's lineup.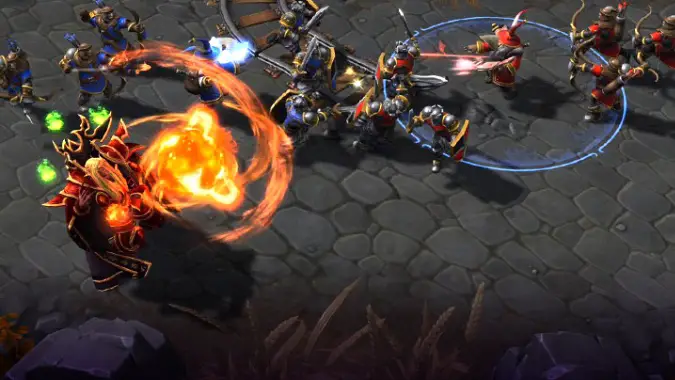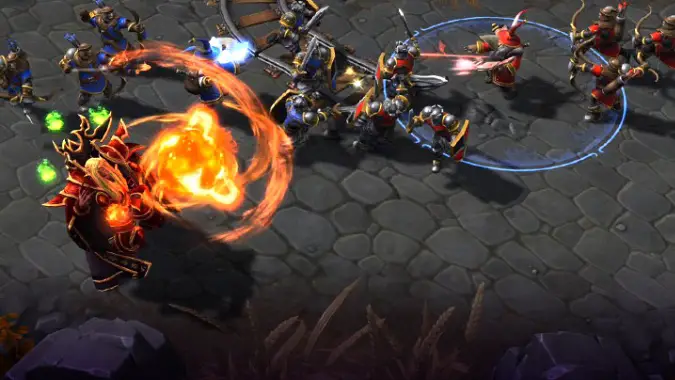 Assassin
Kael'thas — check out our guide to Kael'thas for more!
Dan: Kael'thas is by far my favorite Assassin and has one of the highest win rates of any hero in the game for good reason.
Anna: Kael tends to be picked a bit less frequently after that nerf to his lvl 16 god tier a few months ago, but he does see action pretty frequently. I'm curious to see whether his squishy face or Murky's will win out as champion feeder this week.
Mitch: Here's what I know about him: he's squishy, I've barely played him, and I hate that people refer to him as "KT" because that's always been Kel'Thuzad to me, and I really want a Kel'Thuzad hero.
Dan: I like KT for two reasons. One, I get to open every game by shouting "Never fear! The Hair is here!" And two, he looks majestic riding in on his rainbow unicorn.
Mitch: Oh, that does remind me, once you see his hip-thrusting and "holy crap look at those nails" visuals at the heroes select screen, you won't ever be able to unsee them.
Kerrigan
Anna: Ooh, I didn't even notice Kerrigan, and that seems to be the case in the meta, too… She's suddenly seeing lots more play as a deep diving, slightly robust Assassin with a very powerful combo. She was picking up speed before the game wide adjustment to scaling but that have her lots more survivability later on.
Mitch: Kerrigan (holy crap ten heroes is a lot to provide thoughts on)… Her leap to the kill ability (whatever it's called) can be insanely good if you spec it to restore health on kills. Hop from minion to minion and you'll not only restore health but also reset its cooldown.
Valla — check out our guide to Valla for more
Dan Valla's easy to play if you just want to knock out a daily
Mitch: Valla is a very fun assassin and also pretty easy to get the hang of. She can be specced for an autoattack build that will take enemies down very quickly. One of the things that makes her newbie friendly is her Vault ability which helps her run away quickly (plus, she gets a movement speed increase which makes the vault + run combo great).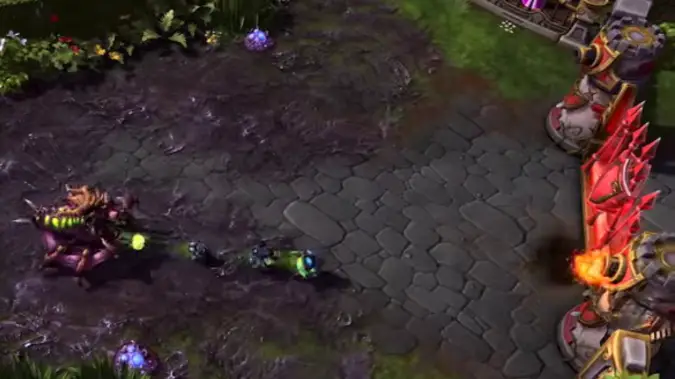 Specialist
Murky
Anna: I'm super hyped for Murky! It has the potential to be amazing for harass, but I anticipate picking off lots of them early in the week before people realize how to play it properly.
Dan: As for Murky, oh boy, I've been waiting nine months for him to come up on free rotation to try him out, but he has such a unique playstyle, I fear for all the bad playing we're going to see with him this week.
Zagara
Dan: I've been a long time fan of Zagara. She can not just hold, but push a lane by herself against two opponents if played right.
Mitch: Zagara is a very strong Specialist, especially early game. The trick I can never manage to pull off with her (though I've seen others do well at and make a big difference with) is planting creep on the map often. It not only helps you fight, but it gives you line of sight in key spots such as merc camps or map objectives.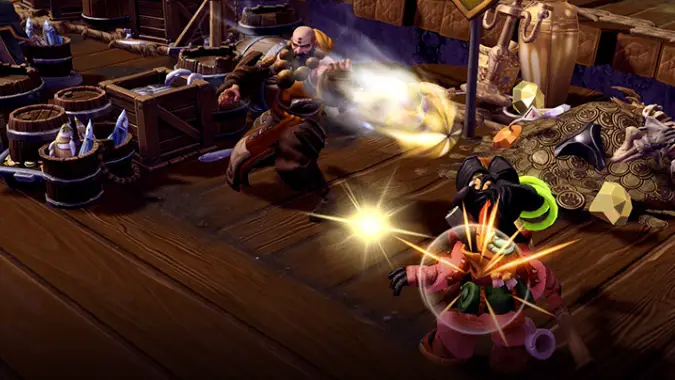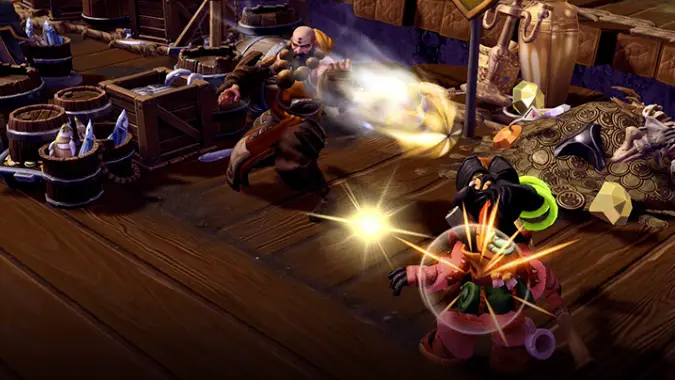 Support
Kharazim — check out our guide to Kharazim for more
Dan: Kharazim requires more skill and, frankly is more fun as DPS.
Mitch: Kharazim, I've said this a lot, but he's the support hero to go with if you like playing offensively but still need to get that pesky Support daily out of the way. He can be specced offensively without missing out on passive healing, and even as a full healer can still do damage. He's a bit more complicated than others, but once you get the hang of how to make the most of his damage/healing mix, he's a very strong healer.
Malfurion — check out our guide to Malfurion for more
Mitch: Does anyone actually like him? I don't know, but if you can get past the fact that you're playing Malfurion, he's actually a pretty decent healer and his ultimate will help keep a team alive in team fights. I suppose you can spec him for damage as well, but your team might get mad at you. But, hey, you're Malfurion so do you really care about the public opinion?
Anna: Malfurion is actually a frequent support pick in tournaments (after Uther, of course). Karazhim has been getting lots more play in dual support teams too.
Dan: He's easy to play.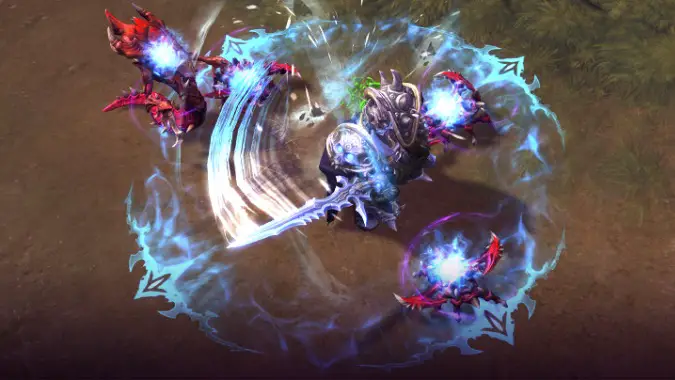 Warrior
Arthas
Mitch: Arthas… oh wow, I kind of forgot about him. Not that he's boring, but he's just… not that special? I remember having a lot of fun when I played him but he sort of fell by the wayside after playing other Warriors. He's not the fastest attacker, but his slows and freezes are great when paired with an Assassin. I remember timing his freeze just as an enemy was running away and a fellow teammate was able to easily finish the enemy off. The most difficult thing to remember with Arthas? His trait is NOT a passive. Use it as often as possible or you'll miss out on a lot of damage (also, the talent that helps it restore mana will keep you on the field much longer).
Anna: Arthas is getting lots of play with the two warrior meta. Like Johanna he excels at controlling your opponents, though his tools for doing so take a bit more finesse.
Chen
Dan: He got a recent buff so if you haven't tried him recently, now may be a good time, especially if you still need to get him to level 5 for the gold reward.
Anna: Chen? /fart noise
Mitch: What?! Chen is awesome! I love Chen, but I know he's not always that popular.
Anna: EU likes Chen a lot, but NA steers clear even in the 3+ Warrior meta.
Mitch: He's weird because you need to attack, then hit your trait, then attack some more, and so on. But he can still be a helpful Warrior and his barrel ability is suuuuper disruptive if played well (i.e., knocking an enemy into a corner or behind the wall on the new Halloween map) but also very annoying if played wrong (such as knocking enemies behind their own gates and helping them escape).
Anna: Pretty much everyone picks Storm, Earth, Fire  over the barrel for that exact reason… It's annoying and disruptive if you can't communicate over voice w your team.
Mitch: He's not the best, but he's not the worst and free week is the time to give him a go. You may end up appreciating his playstyle and find it suits your niche — or not, in which case, no harm done. He's free this week!
Tyrael — check out our guide to Tyrael for more
Mitch: Tyrael? Tyrael?! He's the best, beats the rest. He's also great at serving up a hot plate of JUSTICE with his trusty sword, El'Druin. Speed increases, slows, shields, teleports. Yes, I'm describing one hero here. You know who? Tyrael. Play Tyrael, win matches, thank me later.
This week's freebies should be going live this afternoon, so jump online to take advantage of them. And, as always, we'll see you in the Nexus!