The Queue: Visions of sugar plums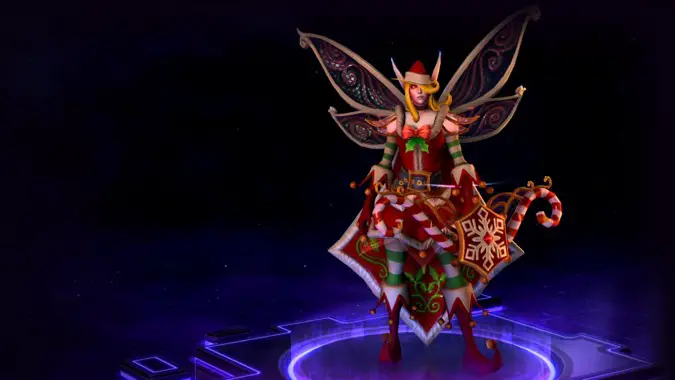 Welcome back to The Queue, our daily Q&A feature for all of Blizzard's games! Have a question for the Blizzard Watch staff? Leave it in the comments!
While we're here, I want to let all of you know we're going to be on holiday scheduling for the next two days. In other words, you'll see content from us roughly every third hour, with The Queue showing up a bit later than it typically would. In addition, our leveling team livestream will happen tomorrow, but it will be at 12 p.m. Central rather than 2 p.m. Central. Cool? Cool!
---
VALENCEMAGI ASKED:
how deep does the conspiracy to cover up Elise Starseeker's true parentage go?  First the had Garrosh come about a nasty 'accident', then Baros Alexander.  Who's next?  How many more are going to have to die over htis?
W… what?
---
KANETSIDOHI ASKED:
I was to visit BW from home, and I got a warning about being blocked because it was a harmful site.
We've received a few reports of this and we're investigating. As far as we can see, there's nothing wrong on our end — or with our ads. And if us being blocked was widespread, I suspect we'd have seen more than 2-3 mentions of it. Really not sure what the deal is. We're hoping it's some limited false positive.
---
MYTHRIAK ASKED:
How many games have you bought already on the Steam Winter Sale?
Zero! My entertainment budget for a few months was blown on Fallout 4.
… And Sugar Plum Sylvanas.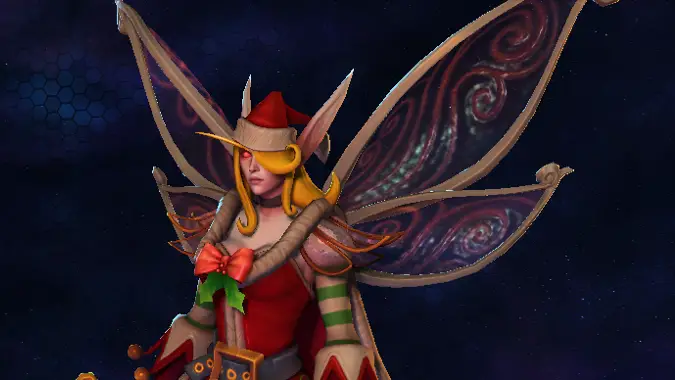 ---
ARTHONOS ASKED:
More a video game question then a Blizzard question. Are there any development studios that have since closed whom you really miss? After seeing the new Star Wars I lament that Lucasarts is gone, and watching the slow decline of Rare was painful too. What I wouldn't give for another solid title in the Rogue Squadron or Banjo-Kazooie series.
Big Huge Games was the primary developer behind Kingdoms of Amalur: Reckoning despite being acquired by 38 Studios — which shuttered shortly after the game's release. Kingdoms of Amalur was mostly a generic fantasy setting with "kill ten rats" gameplay, but it was fun and I appreciated having another big budget fantasy RPG, especially one which wasn't dark and gritty. I was hoping that game would go big and get more studios making RPGs again, but it all went to hell instead.
---
MYTHRIAK ASKED:
Do you think the holidays have a negative or positive impact on the site's views/clicks?
Is it a holiday where people with office jobs/are in school get to stay home? Traffic dips slightly. Holiday where those people have to go to work/school? Traffic stays the same. Y'all waste a lot of time on our site when you're at work.
---
@AYLIGERWOLF ASKED:
If Sylvanas will be in the broken isles, what are the odds of seeing more lilian voss and/or Nathanos have some spotlight?
Quite high, I'd say! If Sylvanas is coming into the spotlight, her supporting cast will come, too. Nathanos Blightcaller for sure. The Royal Apothecary society, no doubt. I'd say Lilian Voss might have broken away from simply being a Forsaken character, but I wouldn't be surprised if we see her, either. Maybe she's been bent to the will of the Banshee Queen. Or, given she was decidedly anti-Sylvanas last we saw her, and Lilian is a rogue, and the rogue class order in Legion is The Uncrowned, an organization which makes killing monarchs their business…
---
@KREMLINCARDINAL ASKED:
How do you at Blizzard Watch handle holiday duties? Did Matthew WRossi volunteer for Christmas Queue duties? Was he assigned?
We try to give everyone off for big holidays, hence our lighter schedule. Part of that means getting things done in advance, part of that means realizing a lot of people won't be on our site those days anyway, so we shouldn't stack content that'll just get buried. Whoever is on the Queue rotation is usually still stuck doing it.
I don't tend to celebrate holidays, so I often lurk behind the scenes simply to make sure things haven't broken. The other editors poke in when they have free time, too. Adam, I think, will be lurking with me on Friday simply because his festivities don't happen on that day.
---
@ZIFFOWRA ASKED:
What's your favorite Christmas movie, and why is it Gremlins?
Insert thousands of comments stating Die Hard here.
Mine is A Christmas Story followed by Elf. A Christmas Story is a classic. Elf released when I was working at a video store and, despite not being legally allowed to play full movies on the TV screens during operating hours, we did it anyway. We played Elf. We played Elf over and over. Somehow, I didn't grow to hate it like I did most other things we played — like the horrible movie trailer reels we were supposed to play which had the video chain's jingle every ten minutes.
I don't hate Elf. That's high praise, I think.
Oh wait, does Nightmare Before Christmas count? Why am I even asking? Of course it counts. Nightmare Before Christmas is my #1. A Christmas Story is #2. Elf is #3.
---
@LICHB0RN ASKED:
Can we expect ebook version of WoW: Chronicle?
While I don't know for certain, I'm going to say probably not. From Chronicle's description, the book will include a lot of detailed maps and illustrations and that isn't something ebook handles very well. An iPad or tablet specific version might work, but detailed illustrations — particularly ones with color — do not survive something like a Kindle. Right now, it looks like Chronicle will be strictly hardcover.