Genn Greymane arriving in Heroes of the Storm tomorrow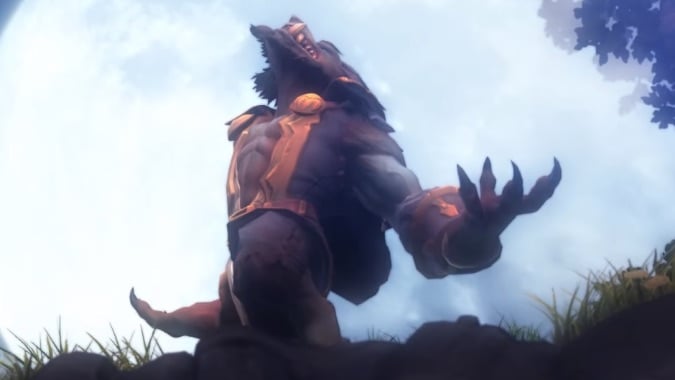 We typically get new heroes in Heroes of the Storm like clockwork every three to four weeks, and the Nexus' newest arrival is hitting the tail end of that timeframe. But after what felt like a long holiday nap, we're once again seeing a new hero: tomorrow Genn Greymane will be finally premiering in Heroes of the Storm.
Prepare to unleash your inner beast! Greymane will be joining the Nexus tomorrow! 🐾 pic.twitter.com/qiYfWwPc5I

— Heroes of the Storm (@BlizzHeroes) January 11, 2016
Though we don't have an official trailer for him — and Dustin Browder has said we won't be seeing trailers for every hero — we had a preview of Greymane in action at BlizzCon.
If you want to know more about how Greymane will play, check out his abilities and talents on the Heroes Wiki. As is normal for new heroes, Greymane will show up in the store for 15,000 gold which will drop to 10,000 gold in two weeks for those of you patient enough to wait. And as to the next hero joining the Nexus, we simply don't know — BlizzCon highlighted Cho'gall, Lunara, and Greymane, but no one else. So while another hero will likely drop in three to four weeks, we don't have any idea who it might be. Enjoy the anticipation while you can!