The Queue: I'm beautiful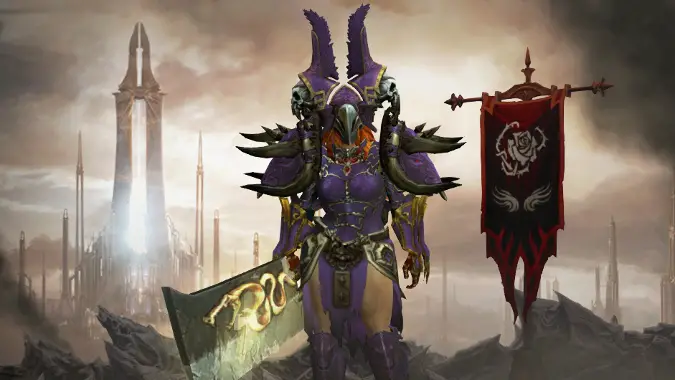 Welcome back to The Queue, our daily Q&A feature for all of Blizzard's games! Have a question for the Blizzard Watch staff? Leave it in the comments!
---
DREWBOB ASKED:
Recognizing that complaining about this is as effective as going outside to shout at clouds, but do you think that allowing yet another entire year to pass in a subscription game without new content is acceptable? Why can't Blizzard seem to learn this lesson?
As has been discussed previously, plenty of MMOs with vastly fewer players and lesser revenue streams seem to have no problem introducing content patches on a regular basis, even after running for years.
After writing about World of Warcraft for nearly a decade now, I wish I had some explanation to offer for this phenomenon, but I don't. No, I don't think it's acceptable. I wish I understood their workflow to know why we eternally have these year-long lulls. It isn't like the problem is endemic to Blizzard as a whole — their other games seem to understand the value of regular content drops. Hearthstone receives expansions or adventure packs on a regular basis. StarCraft will be seeing new story packs on, supposedly, a regular basis. Heroes of the Storm spaces out their new releases so there's always something exciting on the horizon. Even Diablo 3 has been releasing new content, however small, with every new season.
Granted, World of Warcraft is likely an order of magnitude more complex, but an entire year without content for a subscription game is ludicrous. The developers have seemingly decided it's totally okay if a chunk of their playerbase leaves the game every other year because maybe hopefully they might come back later.
I'm not expecting the World of Warcraft team to release a massive content patch which provides something for everyone every other month. I would, however, expect to see something for someone. WoW is a great game with great developers, but this is their greatest weakness and that hasn't changed since the game's launch. They can't develop content in a timely manner.
I'm sure they work hard. I have no doubt about that. And I don't want to make it sound like I expect them to slave away at their desks 24/7 365 in horrible, horrible crunch mode. The game industry is notorious for treating their developers poorly and that's not a situation I'm trying to encourage here. I just want to understand why World of Warcraft has this cycle which has never seemed particularly healthy for the game.
---
Get down! That's an enemy gunship. One burst from its machine gun can tear a man in half. Stay low and crawl along the ground. That should enable you to sneak past enemies.
---
PEPE STORMSTOUT ASKED:
What in the lore are you most looking forward to learning more about in Legion?
Personally, I can't wait to find out more about the Black Empire and the aldrachi, and, to a lesser extent, the Highmountain tauren.
I'm a sucker for all things elves. I'm absolutely stoked to learn about the Nightborne and explore Suramar. Frankly, it makes me a bit sad knowing these guys (and all other elf off-shoots we've met) are one-shot villains. I barely know them, but I already want them to stick around! Ditto with the San'layn from Wrath of the Lich King. I want more vampire elves!
---
@NEXXUSS788 ASKED:
are you as botherd as I am with not being able to sheath 1handers to your back? been limited to only a few choices for so long
When it comes to weapons, I'm endlessly torn between wanting at least a little realism and reminding myself it's Warcraft and there is no realism to be found anywhere. In reality, sheathing weapons on your back is an awful idea. That's how you die. You can't actually draw a weapon out of a sheath on your back. Or, if you can, it's going to take a really long time and be so awkward, you'll get sick of keeping that thing on your back. However, it also looks really cool — and that's what Warcraft is all about. So yeah, more 1-handers that sheath on your back would be fantastic.
And that's it for today's Queue — we didn't have many questions over the weekend. I leave you with a little Bowie.