The Queue: A tale of two Reapers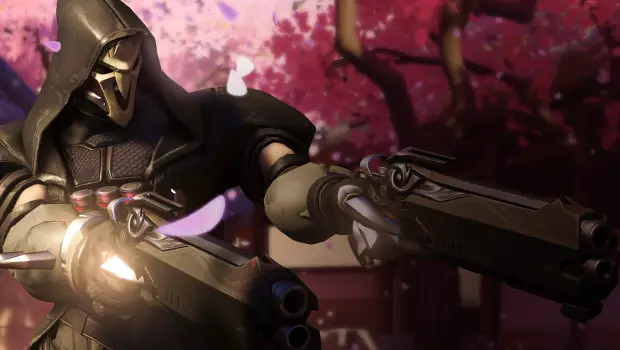 Welcome back to The Queue, our daily Q&A feature for all of Blizzard's games! Have a question for the Blizzard Watch staff? Leave it in the comments!
---
MISTAH JAY ASKED:
What's the oldest game you've found yourself (re)playing, whether it's for nostalgia or because you've never played it?
Honestly, it's rare for me to replay a game I've played before! And the older the game is, the less likely I am to replay it. In my experience, nostalgia alone is what maintains the memories of those older games being "good." They were usually good for their time, compared to all of the other games available at that time, in the context of the technology available back then. Take Mass Effect, for example. The Mass Effect series is one exception where I've replayed it time and time again — and having replayed those, if the first Mass Effect released in 2016 rather than 2007, I'd probably hate it. Mass Effect 2 and 3 hold up better, but the first one? The story and roleplaying elements are fun but every other aspect of gameplay is painful. I find myself wishing I could skip every part of the game that asks me to interact with stuff beyond choosing my dialogue options. I'd have fonder memories of it if I'd never replayed it.
My stance is, rather than replaying a game I loved and potentially ruining my fond memories of it, I'd rather playing something new and make new fond memories. Even old Super Mario games feel yucky to play when you actually go back and do it, but when you're only thinking about doing it, you can only remember how amazing you thought they were at the time. You think they're timeless, but they're not.
---
CHRTH ASKED:
have you decided which of your characters you'll level first/main in Legion?
I'll undoubtedly do what I do every expansion: level my Paladin to max level first, decide paladin isn't all that fun after all, then switch to my Rogue. I did it in Mists of Pandaria, I did it in Warlords of Draenor, and I have absolutely zero doubt I'll perform the same silliness in Legion.
---
LACKINGANAME ASKED:
Any word yet on if they are doing a physical collectors edition for Legion yet? And if so what might it have?
I'd be surprised if there wasn't a physical collector's edition. Every Blizzard title (which isn't free-to-play) gets a collector's edition. When will they announce it? Who knows. What will be in it? Again, we don't know — it hasn't been announced yet. But previous WoW CEs have contained at least an art book and a soundtrack along with the digital goodies.
---
GALDWYNN ASKED:
Are all the OVR heroes part of Overwatch?  If not, who is the opposing faction?  If so, why are they fighting each other?  There seem to be "good' (i.e. Winston) and "bad" (i.e. Repaer) heroes, but they can all play on the same team together.
In Heroes there's the Nexus and a lot of hand waving and joking about the whys.  Basically, "Don't think about it and just fight.".  Which is fine.  But it seems Blizz is trying for some semblance of story for OVR, and there seem to be a lot of inconsistencies and contradictions with it.  I don't know if they are planning on Overwatch novels to flesh out the story, but it seems Blizz is trying to have their cake and eat it too.
As Blizzard explained it, the gameplay ignores the story for the sake of gameplay. There are good guys and there are villains, which we'll see in the comics, animations, and so forth, but the gameplay is better if it isn't restricted. Bastion, Torbjorn, and Mei are considered "Builders" as far as their gameplay role — making them excellent defensive heroes — but I believe they're all considered the "good guys." It would suck if you ended up on the "bad guy" team and had none of those defensive heroes available to you, and going out of their way to make some of those characters "bad guys" would be arbitrary.
And given a big part of gameplay is the ability to switch which character you're playing on the fly, maybe Reaper is the best thing for you to play to counter your opponents — but if you're the "good guys" and Reaper isn't available for you to play, then you're just stuck. In that case, Blizzard would need to create copy/paste heroes with the exact same abilities to keep the factions balanced. Here's Bad Guy Reaper, here's Good Guy Reaper!
Why bother? Just let people play whatever. There's no story taking place in those matches.
---
@ZIEVARRENNA ASKED:
Are Summer Bass biting, now?
As a warning, I haven't actually gone in-game to try, but historically Summer Bass start biting on March 20. Given today is March 21, you should be able to fish up Summer Bass now, yes.