Hearthstone's Whispers of the Old Gods release date likely April 26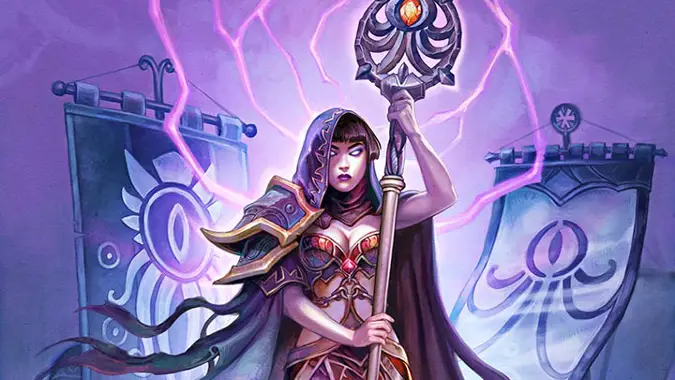 While no release date has officially been announced for Whispers of the Old Gods, Battle.net's store has been updated with a warning for users trying to purchase the Curse of Naxxramas adventure pack. The warning states the cards from the Naxxramas set will only be playable in the Wild play format beginning April 26. April 26, then, is Whispers of the Old Gods' likely release date.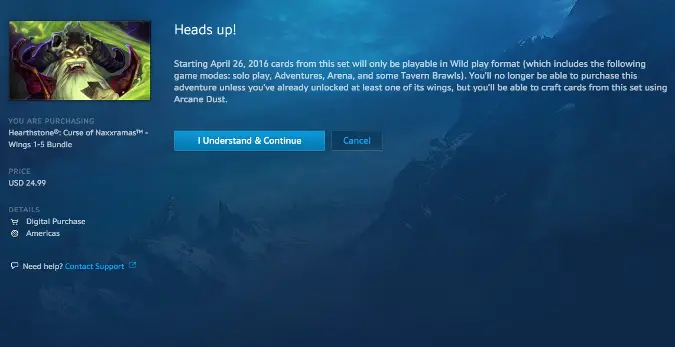 Given Hearthstone is being split into Wild and Standard game modes with the introduction of Whispers of the Old Gods, introducing that split prior to the expansion's release would make for an anemic Standard game mode. While it's possible the expansion will launch earlier than April 26, it's unlikely — there are still around 90 cards in the set left to reveal, some of which have already been scheduled to be revealed in the coming weeks. Likely, we'll see the standout cards revealed individually leading up to the week of the expansion's launch, then all remaining cards — those which aren't legendaries or particularly exciting epics/rares — revealed all at once.
Granted, without an official announcement, anything is still possible.