BlizzCon 2016 tickets now on sale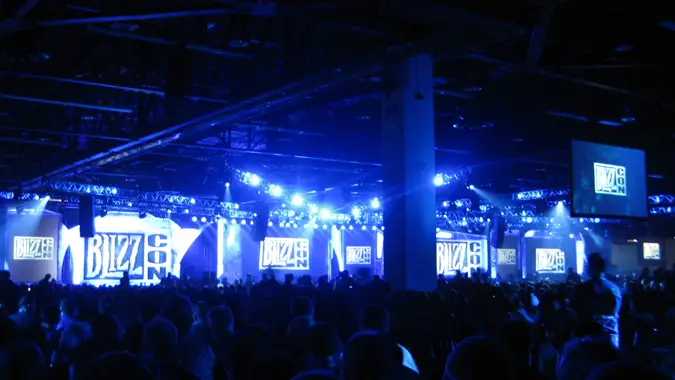 Update #2: The first round of BlizzCon tickets are officially sold out.
Thank you #Blizzcon tickets are now sold out. If you didn't get tickets, join us for the second onsale on Saturday April 23rd at 10am PDT

— Universe (@uniiverse) April 21, 2016
Update: We received reports of individuals being dropped from the queue with a tickets unavailable message as early as 9:05 p.m. Central — 5 minutes after tickets went on sale. However, as of 9:10 p.m. Central, many people are still waiting in the ticket queue. It's possible those who still have a chance at tickets remain in the queue, while the overflow was dumped.
If you're hoping to attend BlizzCon this year, your clicking fingers better be hard at work right now. The first round of tickets for BlizzCon 2016 have just become available. As of this posting, the official BlizzCon site is down — which might be an ill omen for tonight's sales. Luckily, as of this posting, Universe — the ticket vendor — is still holding up. However, we'll be keeping an eye on sales as they progress.
If you miss out on your opportunity tonight, the second round of tickets goes on sale at 1 p.m. ET/10 a.m. PT.