Heroes of the Storm teases new hero and seasonal play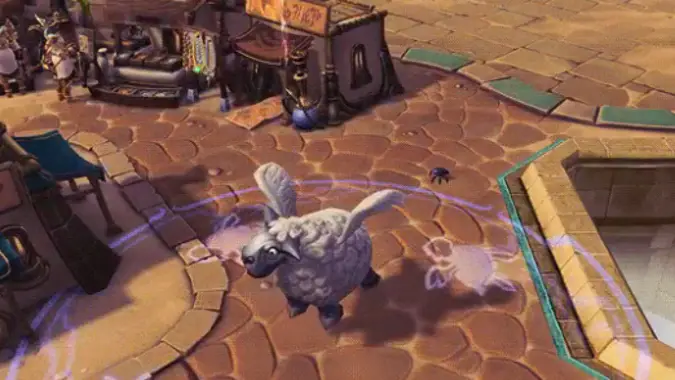 Heroes of the Storm continues to tease its new hero (or heroes) on Twitter. Earlier today, the community team tweeted poor Arthas succumbing to a flashy polymorph. Though Brightwing already possesses the polymorph ability in Heroes, the one we see in the tweet seems to be a polymorph on steroids — Arthas becomes a flying sheep and is surrounded by what might be a persistent area effect.
🐑✨…Poof!✨🐑pic.twitter.com/4As8tDoUZI

— Heroes of the Storm (@BlizzHeroes) May 4, 2016
The hero being teased today is not necessarily the same one teased yesterday. Could a dragon providing vision of an objective and superpowered polymorph be part of the same kit? Maybe. Maybe not. According to an alleged leak from the Russian Heroes community site, our new dragon friend might well be Chromie — but that still doesn't mean both teased abilities are hers. Heroes of the Storm often (but not always) teases new characters in multiples. It's worth noting, too, numerous Heroes shoutcasters and content creators were invited to attend an event which is under NDA until Friday, May 6.
@bmak_try friday evening I will be allowed to show stuff

— Christoph Gowitzke (@LiquidCris) May 4, 2016
Whoever this new hero (or these new heroes) are, we'll likely find out Friday — which just so happens to coincide with Dreamhack Austin. Given the esports nature of the event, it's also wonderful timing for what might be seasonal ladders in Heroes of the Storm, which players have been waiting for since the game's launch.
Big news is on the way. Stay tuned. pic.twitter.com/wdaEJmAWlK

— Heroes of the Storm (@BlizzHeroes) May 4, 2016