Chromie hero spotlight previews a guerilla assassin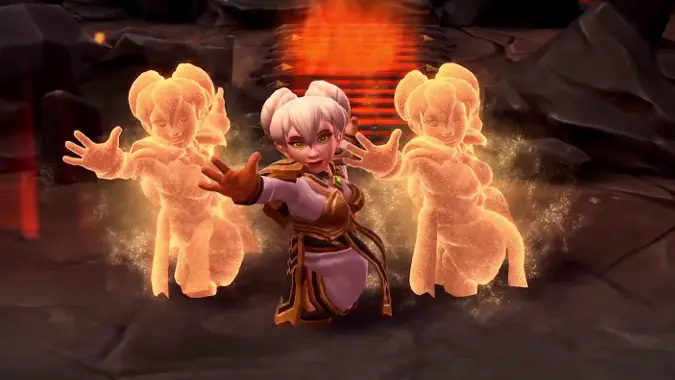 Chromie doesn't release in Heroes of the Storm until next week, but we already get a glimpse of her in action through the latest hero spotlight. Chromie appears to play as a slippery assassin, dealing heavy damage from a distance with a plethora of tools to escape to safety if she attracts too much attention. Her entire kit seems based around catching your opponents unaware: Her Sand Blast's extreme range can hit players beyond their circle of vision, the opponent has no indication of where her Dragon's Breath will land until it's too late, and her Time Traps make checking the brush a dangerous prospect.
Even her trait of learning talents one level ahead of everyone else will make opponents think about the game differently: Ultimate abilities usually don't come into play until level 10, but Chromie earns hers at level 9. Players who don't expect it are in for a nasty surprise when Chromie busts out Slowing Sands to secure a teamfight.
Also? She's adorable. The day I see a competitive match which includes Chromie, Li Li, Brightwing, Murky, and Pajamathur is the day my life will be complete. Will that team do well? Probably not. I want to see it regardless.