Warcraft cookies from Nerdy Nummies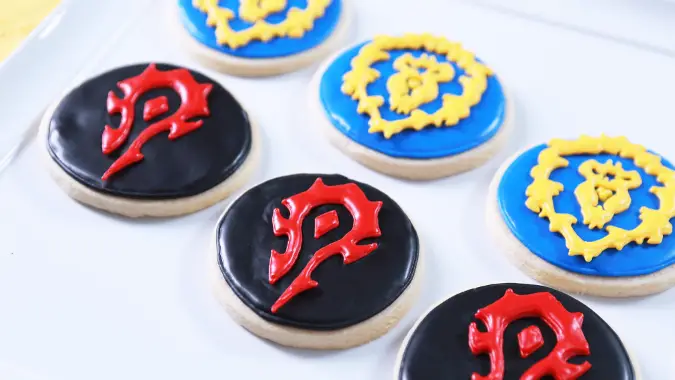 Between her wildly successful YouTube channel and physical hardcover cookbook, Rosanna Pansino of Nerdy Nummies has taken geek fandom baking to a new level. This week, in celebration of the Warcraft movie, Nerdy Nummies features Horde and Alliance cookies suitable for any movie celebrations. Even if you aren't much of a baker, watching her video is highly recommended for her gnome cosplay alone.
As someone who doesn't do much baking, I'm always impressed with Rosanna Pansino's technique. She makes complex work with the icing look simple, but in a way which doesn't feel unattainable to rookie bakers. Chefs often make something look too easy, which is oddly intimidating. How she does it, I don't know, but Nerdy Nummies never gives me the I could never do that vibe. Rosanna is friendly enough — and encouraging enough — that I walk away from her videos feeling like I could totally do that, even if not quite as well as she can.