Play all heroes free in Heroes of the Storm this weekend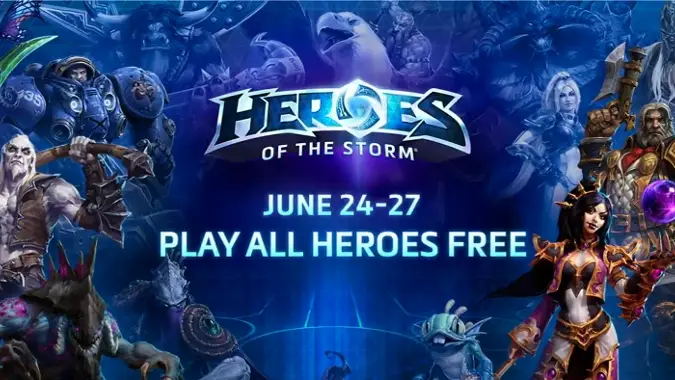 This upcoming weekend — June 24 through June 27 — all characters in Heroes of the Storm will be free to play. This event was first announced lived during the HGC Championships early this morning, later definitely confirmed on the European forums.
If you don't own the most recent additions to Heroes of the Storm — Chromie and Medivh — this weekend will be a great time to take them for a spin. Not sure you'll be any good with Chromie or Medivh? No worries — nobody will notice amidst the countless first-time Abathur and Lost Vikings players. Personally, I'm going to take this opportunity to play Lost Vikings myself. They're a hero I don't own, but love to play. Something about the frantic multitasking and helping my team in unusual ways tickles my fancy. But they're also exhausting, hence only playing them during events such as these rather than buying them outright.