Top 5 Overwatch tips from Terioth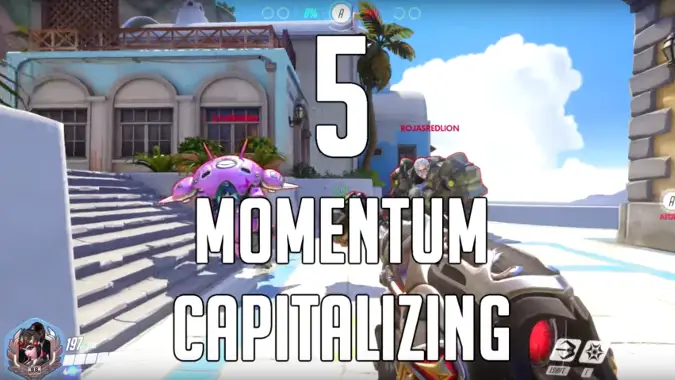 YouTuber Terioth has produced a number of informative Overwatch videos since the game's launch. He's provided tips for maps, heroes, and now, general game tips. You can check out his top 5 below, particularly his points about customizing your crosshairs/reticle and how momentum works in combat.
From watching countless streamers and YouTubers playing Overwatch, Terioth's reticle advice seems to be a big one, though there doesn't seem to be any singular correct reticle. It's more a matter of finding the right one for you. Roadhog's default crosshairs, for example, is a good indicator of his shotgun spread at short-to-medium range. However, it isn't as useful if you use his higher range right-click heavily. If you're more interested in accurately aiming his right-click, the dot is probably for you. Which reticle works best for you is likely to differ from hero to hero, and each hero can be customized independently.
Terioth also goes into animation frames and how to cancel them. While it's good knowledge to have, I've noticed professional players utilizing it less and less — the advantage is either miniscule or nonexistent. It's something they might do if they were planning on punching someone in the face anyway and it just happens to cancel the reload animation, but it's not necessarily a trick worth going out of one's way to perform.
I do highly recommend this video and all of Terioth's other videos, too. Like all Blizzard games, Overwatch is simple at first glance, but there's a deep, dark rabbit hole just beneath the surface.