Copa America kicks off while drama continues in NA Heroes esports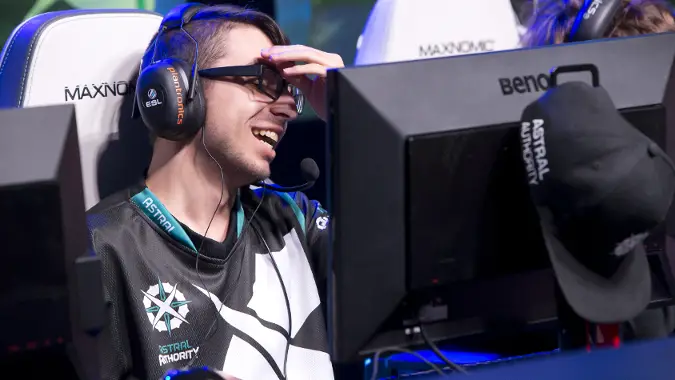 Just when you think the roster changes are over and you can just move on with a normal Heroes of the Storm esports column, everything gets flip-turned upside down. Copa America is hosting its first set of Latin America regionals for the South and Brazil this weekend, which you'd think would be the standout info to talk about for this week, but no, they're upstaged by the drama in the North America region yet again. NA is pretty much Days of Our Lives with better styling and slightly less amnesia.
The details for Copa America and Khaldor's inventive Meta Madness Europe show matches — plus the perpetual sands through the NA hourglass — are behind the break.
It's a tumultuous Astral Authority that's joining the NA roster this week. In a press release on Wednesday, the team announced it was benching Equinox and releasing KilluZiion. The distinction is important: while Astral Authority parted ways amicably with KilluZiion, management says Equinox breached his contract by planning to compete with another team. It's a bit of a he-said-she-said at this point because Equinox tells a different tale, saying the team knew he was moving on. Nevertheless,  Astral Authority now wants Equinox (or his new team) to buy out his contract before he can compete. It remains to be seen what the fallout will be, but Astral Authority seems like a strong organization, determined to put this behind them.
Unfortunately, a strong organization isn't a panacea — Tempo Storm finally disbanded their Heroes roster, releasing all their current team members to a growing pool of free agents while stating an intent to rebuild in the future. Kaeyoh announced a 'step back' from gaming as a result.
In other "strong" organization news, former Cloud9 team captain and support Dunktrain confirmed that he is officially retiring from his player role in order to focus on commentary. We hope to see more of his beard in the future!
For actual gameplay, check out Copa America this weekend. They're having two of their three first regionals for the fall season, both of which are going to be streamed on the Copa America official Twitch. The South qualifier is Friday and Saturday at 6 p.m. CST, with the Brazil qualifier picking up on Monday and Tuesday at 6 p.m. CST. Summer qualifiers Big Gods are going to be competing in the Brazilian qualifier, so give that one a watch.
I'm looking forward to Khaldor's META Madness show matches featuring some of the best teams of the EU. Bans persist through the entire series, so teams have to get very creative as things wear on. Last time teams banned out mostly supports and burst early, leading to bizarre self-sustain and auto-attack builds that ordinarily would never see the light of day. This time, he let the community have first crack at bans, so when the matches get underway Sunday at 7 a.m. CST nobody will be able to play Kaelthas, Rehgar, Falstad, Muradin or Tassadar, immediately cutting some cornerstones of the prevailing pro meta. Khaldor's Twitch channel is the place to be on Sunday morning.