Overwatch goes Mobawatch in this week's brawl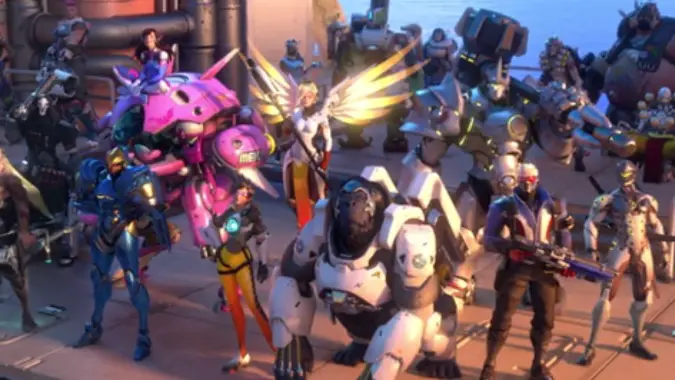 This week's Overwatch brawl forces you to choose, and choose wisely. In Mobawatch brawl mode, you can only have one of each hero per team, but there's a trick — Overwatch's somewhat frantic hero-switching is turned off. Whatever hero you pick at the beginning of the match is the hero you must play throughout the entire match.
Needless to say the name of the game here is going to be making sure you have a well rounded team right out the gate. Since you can only have one of each hero per team, you'll want to make sure you can counter the widest variety of heroes possible with your team makeup. And since you can't switch, having someone who is exceptionally good at support would probably be wise here.
Avoiding Symmetra may be a good idea with this particular brawl — she's strongest when defending the first point, but her teleporter and turrets aren't quite as useful if you happen to lose the first point and move to the second. Similarly, it might be wise to steer away from Bastion — while he's incredibly fun to play, there are so many heroes that can counter his turrets that you might not find yourself lasting very long during any given match.
Note that the one of each hero rule is being implemented in Competitive Play with the next patch — this may be a good time to practice your comp setups. Keep in mind, however, that Competitive Play will still allow you to switch between characters.