Hearthstone likely to announce new adventure next week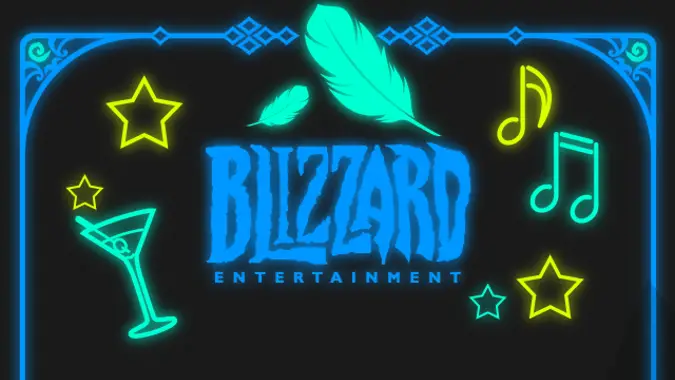 Blizzard Entertainment has sent a Hearthstone-related invitation to various gaming press outlets in the last week, teasing a new announcement. The announcement will take place Thursday, July 28 at 11:00 p.m. PDT. Yes, that's 11:00 p.m. The announcement is being held at ChinaJoy, a Chinese gaming convention in Shanghai, but will be streamed live on Twitch. While we won't know what's being announced until the actual announcement, speculation is pointing to a Karazhan adventure.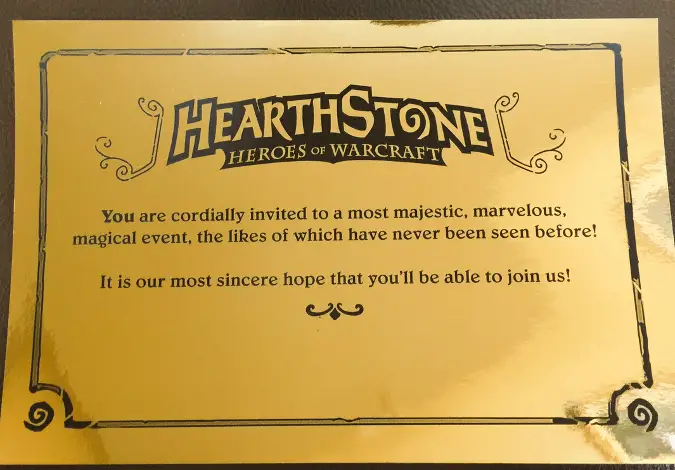 In addition to the digital invitation sent to press outlets, the invitation above was distributed at a recent Fireside Gathering. Both invitations stress the magical nature of the event and use language not unlike Medivh's in-game emotes — the words marvelous, sincere, and so forth are all in Medivh's Hearthstone lexicon. That could be a coincidence, but the physical invitation all seems very Willy Wonka, and Karazhan is as close as Azeroth gets to a wacky chocolate factory. And given Karazhan's in-game depiction — a magical tower where nobles partied hard — the night club aesthetic of the digital invitation fits right into Hearthstone's brand of humor.
If you aren't above some Hearthstone conspiracy theory, check out Disguised Toast's video on the subject, which you can find below. In any case, we'll certainly be keeping an eye on the announcement come next week.