Heroes esports qualifiers this weekend, plus more roster changes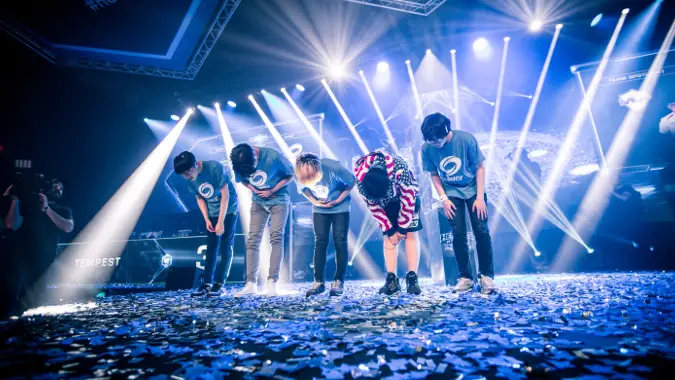 Would it really be a week of Heroes of the Storm esports news without another big roster shakeup in North America? The big news, teased by the Tempo Storm organization on Twitter, is they signed Summer 2016 world champions, Tempest. Tempest will be renamed, but will continue to compete in the Korean circuit under the Tempo Storm banner. Super League's fall season is going to start very shortly, so if you'd like to acquire a team now is apparently a good time to buy.
Even if you can't afford to pay your very own team of pro-gamers in Doritos, you can still watch them play. Read on for this weekend's schedule.

The last North American qualifier for the final regional before the big season-ender at BlizzCon is this Sunday at noon CST, on Solid Jake's Twitch stream. As always for these open qualifiers, it's likely to be streamed by multiple casters in order to cover these dozens of matches, so keep your eyes peeled. Most of the big, banner teams have already made the cut for the regional so they won't be participating. Notably, this week Astral Authority, Peter Dinklage, and TNC are all hoping to qualify. Funny thing about those last two hopefuls, though: one of the players from Dinklage jumped ship over to TNC, forcing Dinklage to change their roster at the last possible moment. Luckily they somehow got in just under the ESL official wire, but if these teams end up on the same side of the bracket, it may be a grudge match.
Sadly, Team Blaze is sitting this qualifier out. There are a lot of other teams to watch, though, and you can see all the teams signed up on the official ESL site. One team which will likely be entertaining if nothing else is Chu8 My Hotdoge, helmed by noted Heroes streamer Chu8 — though he says they're just in it for fun.
The first European open qualifier for their second regional begins this weekend. Hosted on Khaldor's twitch channel, Dignitas and mYinsanity have already been invited to the regional finals taking place in Gamescom in August. Blizzard has had a steadily increasing presence at Gamescom, so it's no surprise they're holding a major Heroes event there. This first open qualifier begins at 8 a.m. CST on Saturday.
Lastly, though he's officially on hiatus, we'd like to wish caster Jared "Zoia" Eggleston a very happy national hammock day.