Breakfast Topic: The ups and downs of pre-patch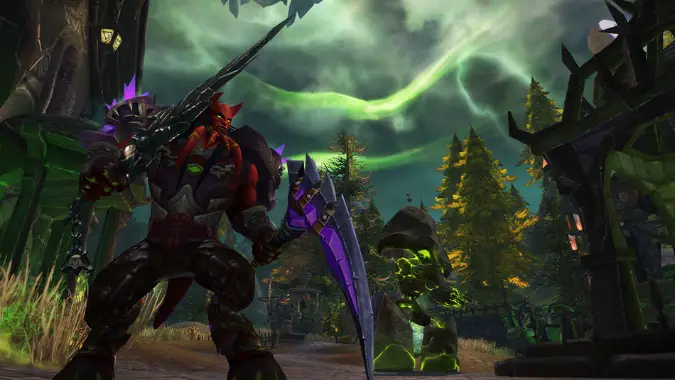 I'm in a weird place in World of Warcraft right now. I'm enjoying the game more than ever, I like a lot of what Legion brings, and yet I feel restless waiting for things to happen.
For starters, I pre-ordered Legion because I wanted early access to Demon Hunters. I did that expecting Early Access to be, well, earlier than this. That's nobody's fault but my own — Blizzard didn't promise me early access to Demon Hunters at a specific time — but it's still bothering me. And while I love the Wardrobe to the point where I'm blasting through old content on as many characters as possible for all those drops that I previously had to vendor because I didn't have room, to the point where I'm even playing a Hunter, I do feel like we're still wading through Warlords content when we should already have the Invasion event.
Testing the Invasion on the Beta, it was a lot of fun and reminiscent of the old Scourge Invasion back when Naxx came out. But more importantly, it's something new. As much as I like Tanaan, and I really like Tanaan, it's a year old. I'm currently running it on a DK and a Hunter almost every night, and I'm bored with it. I'm tired of fighting Day Glo Orcs, let's get on to the real action and kill actual demons!
So how about you? Are you ready for the show to get going? Or are you content with one last month of Warlords?