WoW
Aug 1, 2016 2:27 am CT
How do I get my second Artifact?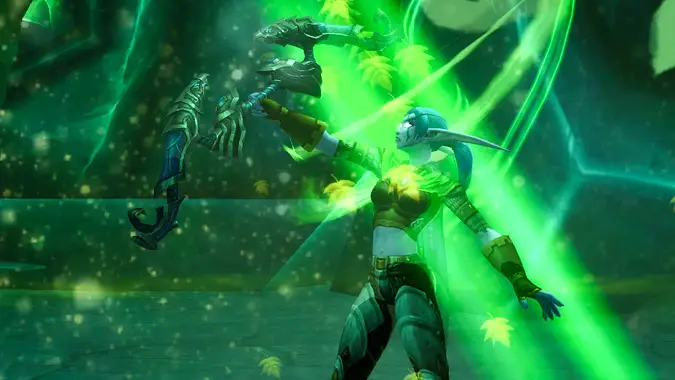 Once you have your first Artifact and hit level 102, you'll get a quest from the same person who gave you your first Artifact quest. This will allow you to get your second and third — just two for Demon Hunters and up to four for Druids — Artifact. You have to do the exact same quest you would have if you'd picked that Artifact at level 100. It's basically the same experience, just minus the parts about unlocking your Class Hall that you've already done.
Remember, all Artifact Power items you use will apply to the Artifact you currently have equipped, so be in the proper spec and have the proper Artifact you want to use Artifact Power on equipped.
For more on acquiring and powering up multiple Artifacts, check out our Artifact guide.
Legion FAQ || Demon Hunters 101 || Legion Classes 101