Spectral Insight: Getting started with Demon Hunters in Legion
Updated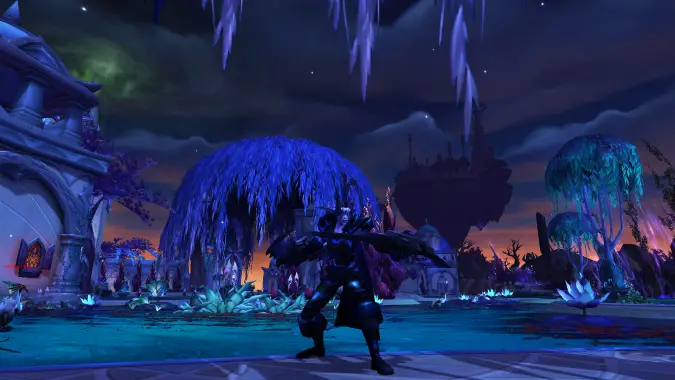 It's official: Demon Hunters will be hitting World of Warcraft servers on August 9th. If you've pre-ordered Legion and are still on the fence about playing one, or even if you're all set and ready to go with the new Hero class, we have you covered. Today, we're doing a broad overview of both of the Demon Hunter specs, including abilities, rotation, and overall playstyle.
If you've been keeping up with our Demon Hunter articles, some of this may be familiar — but it's still worth checking out, because Demon Hunters have been one of the classes with the most changes over the course of the Legion alpha and beta. Also, please keep in mind that this is intended as a basic 101 for anyone who might be playing the class on August 9th. We'll have more in-depth coverage of each spec as Legion draws nearer.

Overview
While each spec has its nuances, there are some abilities that you'll be able to use no matter which you pick. Most are utility/defense abilities you'll want to keep in the back of your mind, but Metamorphosis and Shattered Souls are especially important to take note of because, while they are technically shared, they function differently for each spec.
Another important thing for all future Demon Hunters to note: stat priorities are still very much in flux. As such, I'll be going over them in more detail in the dedicated Havoc/Vengeance columns closer to Legion's launch.
With that said, let's dive into abilities!
Shared Abilities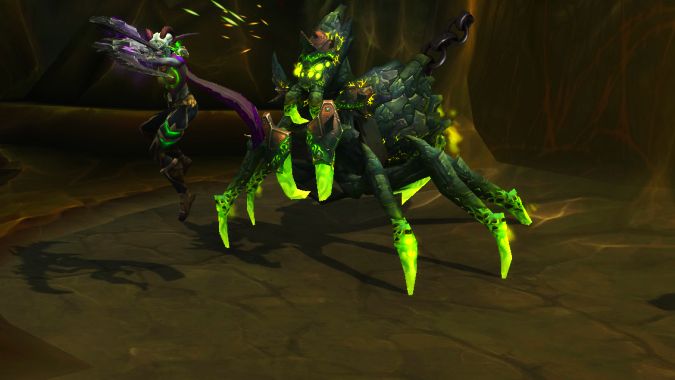 Havoc breakdown
Havoc is the DPS spec for Demon Hunters and on a basic level, Havoc feels a bit like a Combat Rogue mixed with a Windwalker Monk. Havoc Demon Hunters slice through enemies and have the highest mobility of any class in the game. Depending on talent choices, Havoc can go from a basic build/spend class to a unique melee attacker that dives in and out of melee range to boost damage.
Abilities
Main
Other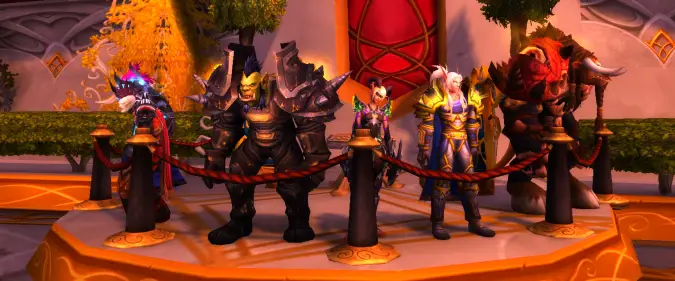 Talents
For now, we're just going to go over the talents available until Legion. In this case, that's the level-99 and 100 talents.
Level 99: For soloing and leveling, this tier will depend on how many targets you plan to hit at once. Fel Mastery will work best overall if you plan to take on one at a time, Chaos Cleave is a two-target talent, and Blind Fury will help you decimate groups of enemies.
Level 100: I'll be honest, I hate Demon Blades. It removes your "build" ability and feels awkward to me — but it can be a strong choice especially when paired with post-100 talents. Demonic Appetite is the second-easiest talent to manage in the tier because it's a mostly passive effect on your "spend" ability. Lastly, Prepared will vary in usefulness depending on how often you find yourself using Vengeful Retreat.
Rotation
For single-target fights, Havoc has a relatively simple build/spend rotation. Especially pre-Legion, there's not much reason to get fancy with your abilities. For multi-target fights, Eye Beam takes priority in your rotation and Blade Dance is added in when you have low Fury. In both cases, you want to save popping Metamorphosis for until you have Fury built up in order to make the most of Annhilation.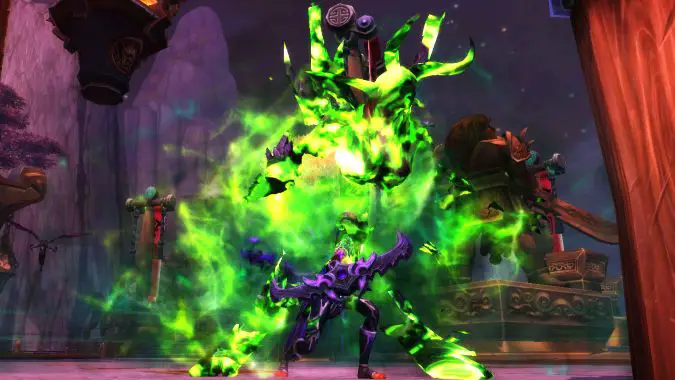 Vengeance breakdown
Vengeance is the tanking spec and overall, feels like a mix of Brewmaster Monks and Blood Death Knights. It has strong mobility and fast melee attacking but is heavily reliant on self-healing via Soul Fragments. This self-healing can be increased by Attack Power.
Abilities
Defensive
Main

Sigils
These get their own category because their a pretty unique part of Vengeance. While you won't use them all the time, it's important to remember you have them at your disposal! In general, Sigils are placed on the ground and expand over 2 seconds until finally exploding to cause a unique effect.
Other
Passive

Talents
Level 99: I prefer Agonizing Flames, as it helps with all-around damage dealing and grants a useful movement buff. Razor Spikes is a more reliable damage increase on a single-target and will vary in usefulness based on how good you are at keeping Demon Spikes up. Abyssal Strike is a cool boost to mobility, but not as useful as the other two in this tier.
Level 100: This tier gives you the choice of a guaranteed boost to healing (Feast of Souls), a high risk/high reward chance at healing (Fallout), or a straight damage increase (Burning Alive). Your choice between the first two will depend on how many mobs you're up against and how well you can manage Soul Fragment consumption, while the third is useful for soloing as Vengeance or if you find yourself at high health often.
Rotation
The most important part of Vengeance tanking is not overhealing yourself with Soul Fragment consumption. Use Shear to generate Fragments and Soul Cleave to draw them in. You'll also want to be using Immolation Aura and Sigil of Flames as often as possible, especially when tanking multiple mobs. Keep high uptime on Demon Spikes and be prepared to use your other cooldowns depending on upcoming boss abilities.
Aaaaand that's it! Demon Hunters are a really fun class and I'm excited to see what you all think of them. Be sure to keep an eye on Spectral Insight in the coming weeks for a more in-depth look at each spec. See you August 9th!